Mick Berry - Student Wellbeing Advisor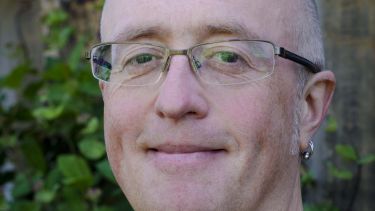 This is Mick Berry and he is the new Student Wellbeing Advisor in the Faculty of Engineering.
The wellbeing service has been set up to provide support for any students who are experiencing low level mental health and wellbeing difficulties. The service provides a bespoke, holistic assessment of students needs and utilises therapeutic interventions to help recognise what the issue is and helps formulate a plan to get students back on track.
Mick has 16 years of experience supporting students as both a Specialist Mental Health, and also Autism Mentor in a higher education setting, and belongs to the 'University Mental Health Advisers Network' professional body. He is also currently working towards a Psychology Msc as a part-time student.
"My approach is holistic and person centred, taking a compassionate and curious approach to exploring wellbeing difficulties in order to help individuals understand their situation. I firmly believe that there are always options available to a person experiencing difficulty, and will work collaboratively to identify sources of stress, build self-supportive strategies and work towards developing the resilience and independence student life requires."

Mick Berry

Student Wellbeing Advisor
If you feel like you would like to access this service then please get in touch with Mick either on SWSengineering@sheffield.ac.uk or book an appointment to see him.
As a member of the wellbeing community you may also find the Student Wellbeing Service blog a useful resource.
The blog is regularly updated with articles and helpful advice to support you to look after yourself and remain connected through this challenging period.