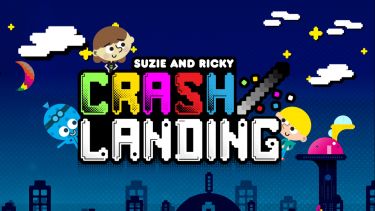 The Women in Engineering Student Society have created a children's book, Suzie and Ricky: The Crash Landing, to try and get children interested in engineering and help parents to understand what engineers do. The book is currently used as a tool to help engage with schools and talk about engineering, science, maths and technology. 
To support the launch of the book we've also developed a website called Engineering Is that includes:
an e-version of the book
a website, with a 2-3 minute cartoon of the Crash Landing story
four online games based upon fundamental engineering principles such as maths and problem solving
downloadable lesson plans for teachers and information for parents.
All of these have been made to challenge perceptions of engineering and inspire primary school children to consider studying engineering at university. These are some of the messages we're trying to get out to children and parents unfamiliar with the subject: 
Engineering is the combination of lots of subjects such as science, technology and maths
Engineering is about team work, problem solving and creativity
Engineering is all around you, in the mundane and exciting objects you use every day
Engineering is about making a difference in the world.
What is an engineer?
Some engineers build rockets, but some build bridges
Some engineers grow new skin, some invent new medicines
Some engineers create machines and some programme robots
Some engineers investigate new forms of energy and some test wireless radar systems
Some design aeroplane engines, and wings and, well, pretty much every part of an aeroplane.
Explore the University
Discover what sets Sheffield apart at our next on-campus open day.