Our seven academic departments possess a range of state-of-the-art facilities, centres and laboratories which enable us to conduct internationally leading research.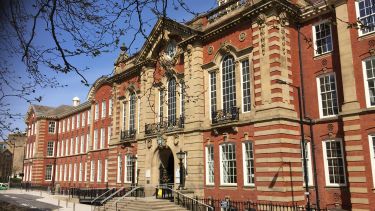 The only department in the UK dedicated to automation and systems engineering. The academic and research staff are world leaders in the study of autonomous systems, complex systems and signal processing, as well as intelligent systems.
Automatic Control and Systems Engineering
With a strong history of tackling problems in structural and water engineering, research in the department has grown to support the future development of sustainable and resilient civil infrastructure in all its forms.
Civil and Structural Engineering
Developing solutions to some of the most pressing global challenges, including energy, environment, food, health and water. Research with impact, engagement with industry, a desire to change the world.
Chemical and Biological Engineering
Committed to advancing the theoretical foundations of computer science and to achieving impact through close collaboration with end users.
Turning brilliant ideas into advanced technology, solving real world problems with future facing solutions and a reputation as world leaders in the areas of electromagnetics, semiconductors and communications.
Electronic and Electrical Engineering
Looking at some of the most challenging issues facing the modern world, such as renewable energy, alternative fuels, strong and lightweight aerospace materials, advanced manufacturing and the mechanics of the human body.
Bringing together the best bits of chemistry, physics, maths, biology and engineering to find out how they interact. Our research covers the processing, properties and application of materials
A world-class university – a unique student experience
Sheffield is a research university with a global reputation for excellence. We're a member of the Russell Group: one of the 24 leading UK universities for research and teaching.