During my placement year I was employed by Siemens as the Mindsphere Innovation Network Intern in the Diamond building.
Artificial Intelligence & Computer Science student
Sanziana is a current student at the University and here she tells us about her engineering journey so far.
---
Watch: our interview with Sanziana.
---
I chose Artificial Intelligence and Computer Science at the University of Sheffield because when I was writing my UCAS application and researching all the other universities around the country I had a look at Sheffield and decided that its partnerships with industry and its opportunities and projects suited me best as a person.
During my placement year I was employed by Siemens as the Mindsphere Innovation Network Intern, I was based in the Mindsphere Lounge in the Diamond building. My role included liaising with the University and other Siemens colleagues and business customers, managing the space on a day-to-day basis, overseeing the bookings and everything along those lines. Also being a Mindsphere application engineer which involved understanding Mindsphere as a platform and the underlying structure of it.
When I graduate I don't exactly know what I want to do as of yet but I do know that I don't want to sit in a dark room writing code for 12 hours a day every day for the rest of my life. I feel like there's a lot more to a computer science degree and I'd like to be out there expanding on the skills that I've acquired over the past three years at the University.
---
The highlight of my engineering journey so far at the University has definitely been the opportunity I had after second year, I had the chance to undertake a research project under the supervision of Dr. Ramsay Taylor through which I had the experience to work with hardware elements that I hadn't had the chance to work with before and it's something that you don't usually find in a typical computer science degree.

Sanziana Chioresu

Artificial Intelligence student
---
The best thing about being an engineering student at the University of Sheffield is the amount of people you get to work with from teaching staff to academics to technicians to fellow colleagues, students, staff, maintenance and everything along those lines, they are all incredibly supportive always there to help you and guide you through your journey and to be there for you at any point in time.
We interviewed Sanziana in 2019.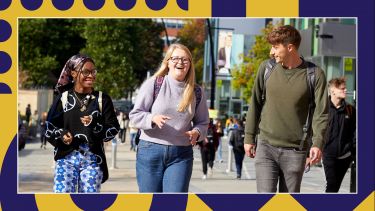 Advance Register for Clearing
We have places on our undergraduate courses this autumn. If you've already got your results you can apply now, or if you're still waiting for results get your name on the list by advance registering.