It is expected that students arrive at laboratory sessions at or before the start time advertised in the timetable.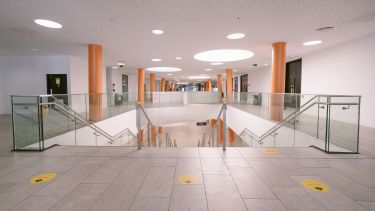 We strongly encourage you to attend your face-to-face labs to receive the full learning experience of the lab
If you arrive after the start time of a laboratory class, you may not be allowed to take part in the activity and will be turned away.
There are a number of reasons why you will not be permitted late entry, including:
The delivery of certain activities requires everyone to be present at the start of the session, for example for the allocation of groups or hearing important safety information.
Latecomers may not have time to complete the activities with the time remaining.
Students arriving late can cause disruption to students already engaged in their laboratory class.
If you are permitted to enter a particular laboratory class late, it may not be permitted again.
Staff running the laboratories may not have time to explain to you why you have been turned away if you are late, as they will need to focus on teaching the class.
If you have been turned away from a lab for being late, you should contact your home department.  If you have concerns or questions about this policy, please contact;
diamond-lab-support@sheffield.ac.uk 
Pre-lab activities

You must complete all relevant pre lab and Health and Safety activities at least 1 hour in advance of the lab. Failure to do so will result in you being refused entry into the lab. These can be found within the relevant lab folders.

Missing a face-to-face lab

In the unfortunate case you're unable to attend you can catch up on the lab by completing the online alternative. More information can be found in the MEE Student Handbook.
A world-class university – a unique student experience
Sheffield is a research university with a global reputation for excellence. We're a member of the Russell Group: one of the 24 leading UK universities for research and teaching.