Faculty Director of Operations
An excellent opportunity has arisen for an exceptional individual to make a real contribution to the Faculty of Engineering as Faculty Director of Operations.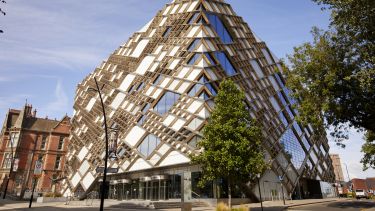 Faculty of Engineering
An excellent salary will be offered commensurate with the seniority of this post and the experience of the successful candidate.
Closing date Wednesday 8 June 2022
Reporting directly to the Vice President and Head of Engineering with a dotted line to the Executive Director of Academic Services, you will work in partnership with members of the Faculty Executive Board and other senior stakeholders to deliver a wide range of operational and strategic initiatives.
This is a significant leadership role with the opportunity to positively impact on the performance of the organisation in many ways, including the following areas; student recruitment; student experience; research income; financial sustainability; workforce development and change; ensuring our activities are properly aligned with the Faculty Five Year Plan.
We are seeking an individual with a wide range of skills who can support the Faculty Vice President with the provision of advice and counsel, leading large projects and assuming areas of significant responsibility within the Faculty. You will be an experienced leader, have a very good honours degree with a demonstrable ability to shape and influence strategy. You will also contribute across the full range of Faculty operations, run highly effective and efficient professional support services and drive an agenda of continual performance enhancement. Also important is the ability to operate with confidence and agility in a complex organisation and lead large scale change.
We are committed to enabling our employees to work in a hybrid model with flexibility over when, where and how to achieve the required outputs, in discussion with your manager.