Engineering at Sheffield involved in new Faraday Institution projects to widen the scope of battery research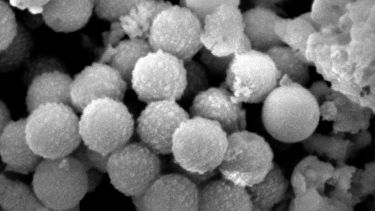 Technical targets include reducing battery cost, weight, and volume; improving performance and reliability; and developing whole-life strategies including recycling and reuse.
Researchers in the Faculty of Engineering have recently been awarded funding to lead or be involved in several new projects, aiming to expand Faraday's existing battery research portfolio and relationships with industry.
'Seed' projects
As part of 16 fast-paced, focused projects to widen Faraday's research scope, Professors Siddharth Patwardhan and Solomon Brown from our Department of Chemical and Biological Engineering, are seeking to transform commercial batteries by developing scalable and sustainable manufacture of porous silicon for anodes with high silicon content.
Silicon is widely regarded as the best next generation anode material, offering high energy density (leading to longer electric vehicle range), and is a possible 'drop-in' replacement for existing production capabilities. However, the degradation of cells containing silicon–based anodes is faster compared to conventional graphite electrodes, principally due to the expansion and contraction of silicon during cycling, and this is hampering their adoption. 
Professor Patwardhan, Professor Brown and Max Yan, also from CBE, will aim to develop their work on magnesiothermic reduction, an intrinsically scalable method for high quality porous silicon production, by addressing process chemistry challenges, such as decreasing the operating temperature, which would make the route more economical, sustainable, and commercially attractive.
As part of the same seed funding, Professor Serena Cussen, Head of the Department of Materials Science and Engineering, is also collaborating on research led by the University of Strathclyde, which will explore the potential for magnesium to offer a sustainable and affordable alternative to lithium in batteries.
Industry sprint
Also recently announced, Dr Denis Cumming, Senior Lecturer in CBE and Project Leader for the Faraday Institution Nextrode project on electrode manufacturing, will lead an industry sprint project and will be joined by Dr Rachel Smith, Senior Lecturer also in CBE who is an expert in particle technology.
Faraday builds closer industry relationships where specific short-term research needs have been identified. This 12 month industry sprint project aims to enable large-scale, rapid and completely dry electrode manufacturing, reducing manufacturing cost and potentially increasing the energy/power density of batteries.
The electrodes in a lithium-ion battery control many crucial performance characteristics of the final cell. Existing electrode manufacturing uses a wet slurry-based coating process to deposit the electrode. Whilst this is an incredibly productive process, it uses very large amounts of solvent, is energy intensive and requires a large factory footprint to accommodate the drying process. 
Xerode – the dry printing technology accelerator, aims to overcome key limitations of the current process by building prototype devices using a previously untested technique that would print dry, formulated electrodes directly onto a moving current collector and give positional and compositional printing control for advanced customer-driven designed electrodes.
Flagship institutes
The University's four flagship institutes bring together our key strengths to tackle global issues, turning interdisciplinary and translational research into real-world solutions.