Harnessing Wind Power with Siemens Gamesa
Siemens Gamesa is the global leader in offshore wind power generation, with greater than 70% market share. It credits Sheffield as having had a significant impact on its strategy and innovation capacity.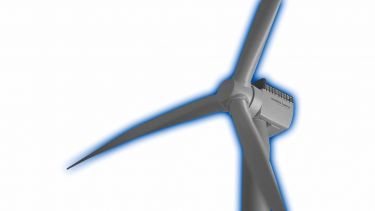 Early wind turbine generators used a gearbox, but as these proved to be the least reliable part of the drivetrain, Siemens Gamesa sought a gearless solution where the generator is directly connected to the turbine shaft.
The Electrical Machines and Drives (EMD) Research Group in the Department of Electronic and Electrical Engineering at Sheffield, led by Professor Zhu, is a global leader in the design and control of novel high torque/power density and high efficiency permanent magnet machines and drives. As such, Siemens Gamesa wanted to partner with the Group, and the Sheffield-Siemens Wind Power Research Centre, now the Sheffield Siemens-Gamesa Renewable Energy (S²GRE) Research Centre, was established in 2009. 
The initial focus was on reducing vibration-induced wear in the generator, then on increasing output power while minimising overall generator size at no additional cost. This culminated in May 2020 with the launch of the world's largest capacity wind turbine with a 222 meter rotor diameter, producing output of 14MW.
Sheffield enabled Siemens Gamesa to reduce risk in developing new technologies and increase ambition by creating excellent modelling and simulation techniques that allow every aspect to be tested and validated. The collaboration has developed the most reliable, innovative and efficient wind turbine generators for the global market.
The Head of Drive Train Design at Siemens Gamesa stated: "Sheffield has made a major contribution to Siemens Gamesa achieving its key target of zero-subsidy offshore wind, and brought wind power to the point where it must be taken seriously because it is competitive with every other energy type."
Sheffield's research into permanent magnet gearless generator technology is incorporated in all 1,049 of Siemens Gamesa's direct-drive offshore wind turbines operating globally, which account for 23% of worldwide offshore wind grid-connected capacity and €2.9bn annual revenue (2020).
To find out more about this project please click here.