Making saving eyesight simple
Sheffield's innovative research, integrating tissue culture techniques with ocular surgery, has led to a new treatment for blindness, caused by ocular burns, called Simple Limbal Epithelial Transplant (SLET).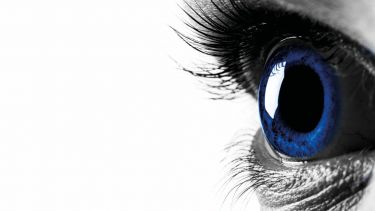 Off
Limbal stem cells ensure the transparency of the cornea, when these stem cells are damaged, they can no longer prevent the cells in the white of the eye from growing over, resulting in blindness. Known as Limbal stem cell deficiency (LSCD), this condition is primarily caused by chemical and thermal burns in developing countries, where domestic and workplace hazards are far more common and is estimated to have affected 1.5million adults and children in India.
Since the 1990s, it has been possible to treat LSCD by expanding the patient's cells (taken from a small sample of healthy tissue in the unaffected eye) by growing them in specialist laboratories for several weeks. Although this can work, the technique remains so demanding of facilities and staff that it is available to very few centres and patients worldwide, it has very limited accessibility.
In 2003, research led by Sheffield's Professor Sheila MacNeil and her team in the Department of Materials Science and Engineering, investigated the treatment of skin burns and non-healing wounds. Based on insights from this earlier research and collaborating with India's leading ophthalmology hospital, LV Prasad Eye Institute (LVPEI), Professor MacNeil's novel SLET approach was developed into a new surgical procedure.
To date, 1,291 children and adults, across 14 countries in Asia, Europe, North and South America, have had their eyesight saved. SLET removes the need for dedicated clinical grade tissue culture facilities, results in improved patient outcomes and treatment accessibility, and a 90% reduction in treatment costs.
Chair of Regenerative Ophthalmology at the LVPEI stated: "This technique is now very much the standard of care in India...the simplification of the technique has meant that it is more accessible to more centers and surgeons and hence more patients."
Furthermore, by providing new skills and treatment strategies to ophthalmologists, SLET has enabled them to treat more patients since August 2013, than with existing procedures over the past 20 years.