A new partnership in offshore wind
The opening of Siemens' new £310m offshore wind (OSW) turbine blade factory in Hull is a milestone for the industry. It coincides with increased investment in operations and maintenance activities to service the increasing capacity of OSW farms, especially by the world's largest OSW developer, Ørsted.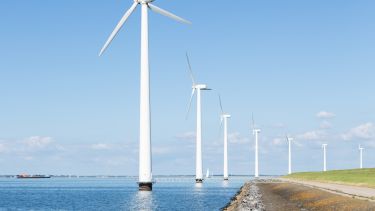 The five-year £7.64m Prosperity Partnership project brings together these two major players in the OSW industry – Siemens Gamesa and Ørsted – working together for the first time in the UK with world-leading academic researchers led by Professor Zi-Qiang Zhu (Electronic and Electrical Engineering).
The project involves a multidisciplinary team of Electrical and Mechanical Engineers from the University of Sheffield, Durham University and the University of Hull. The project will research the key technologies at low Technology Readiness Levels, for the manufacture of large scale wind turbines.
The direct impact through the industrial partners includes new generator designs for the next generation of even larger wind turbines at lower capital cost, structural health monitoring for reduced operation and maintenance costs and novel designs of blades and foundations.
The programme will enable more affordable and efficient technology to facilitate growth of offshore wind power to meet energy needs worldwide. It will provide growth in the UK offshore wind supply chain and help the UK to achieve its CO2 emissions targets by ensuring resilient low-cost energy.
The findings of the research project are relevant to academics working in a number of fields directly connected to wind energy. Furthermore, the underlying technologies developed within this programme will impact on research in a number of other market sectors, including aerospace, automotive and medical. For instance, the modular generator could be applied to fault-tolerant machines for more electric aircraft and ship propulsion, and the structural health monitoring techniques can be applied to earthquake zones and civil engineering structures such as bridges.
Flagship institutes
The University's four flagship institutes bring together our key strengths to tackle global issues, turning interdisciplinary and translational research into real-world solutions.