Truth and trust: combating disinformation and abuse on social media
Sheffield's big data analytics has probed the veracity, sentiment and sharing patterns of social media posts and exposed the ways in which social media can be used and abused to shape opinions about significant political and societal events.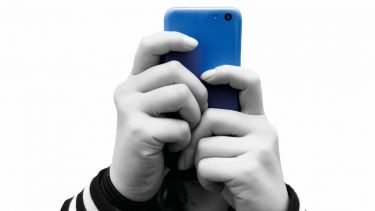 Off
Professor Kalina Bontcheva, from the Department of Computer Science in the Faculty of Engineering at Sheffield, and her team used natural language processing methods to identify entities, relations and events in sources such as news articles to a much higher level of accuracy than previously managed. In the 2000s and 2010s, she adapted and extended these information extraction methods specifically to social media. For example, showing how social media hashtags, @mentions, likes and location data opened up a wide range of possible analytics. 
The team applied the same approach in work on sentiment analysis and rumour and veracity measurement that coincided with the rise of fake news, disinformation and online abuse. 
The ability to analyse large volumes of social media streams for sentiment and subject in real time has underpinned national and international policy and informed public debate. It has exposed the ways in which social media can be abused to shape opinions about significant political events, such as elections or the Brexit referendum. 
Sheffield's methods have also been used to identify and highlight misinformation in public discourse on social media. For example, in relation to the COVID-19 pandemic work with UNESCO and First Draft - an influential international network of journalists, news organsations and social media platforms, who promote integrity in the world's information system. 
Professor Bontcheva has contributed to parliamentary inquiries, virtual expert roundtable discussions, public fora and has developed a close collaborative relationship with staff at the Department for Digital, Culture, Media and Sport, who stated: "Sheffield University's research in this area, and particularly their abuse work spanning across the 2015, 2017 and 2019 elections has been extremely valuable and has contributed towards our policy development." 
The research has also fuelled extensive media coverage on and offline, both nationally and internationally, on the misuse of social media, which has raised public awareness of its risks.