Professional development for researchers, including early career academics.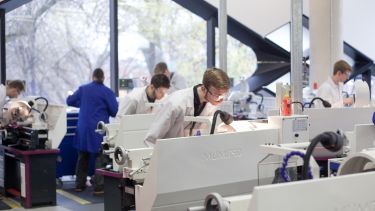 The University has shown its commitment to researcher development through establishing the Researcher Professional Development Team who provide research staff with access to a holistic package of professional development support.
'The development of talented researchers with transferable and professional skills are essential for UK competitiveness' (EPSRC 2012).
A programme of support is already available and is being developed further to ensure an increasingly more employer and researcher influenced model that includes:
Credible training and development programmes which also facilitate cross-faculty networking between researchers.
Faculty forums.
Expert careers advice tailored to individual needs.
A researcher-mentoring programme.
Support from this team fits within a wider framework of support available to research staff, which includes support from their manager,from fellow research staff, from departmental support staff and from the professional services, including professional development support from Human Resources and Learning and Teaching Services (LeTS).
The programme provides support for the following groups of researchers:
Postgraduate researchers
Postdoctoral research staff
Early Career Academics
There are also university-wide opportunities available.
For more information contact:
Eunice Lawton - Researcher Development Manager (Engineering)
Email e.lawton@sheffield.ac.uk
Telephone +44 114 222 2164.
A world-class university – a unique student experience
Sheffield is a research university with a global reputation for excellence. We're a member of the Russell Group: one of the 24 leading UK universities for research and teaching.