"I volunteered at events, careers days and airshows, which was really fun"

Favour Omolaiye
Department: Aerospace Engineering
Company: GE Aviation
Favour is doing a degree in Aerospace Engineering and did a year in industry at GE Aviation.
Why did you choose your course?
The multi-disciplinary aspect of aerospace engineering appealed to me, as it gave me insight into different types of engineering. From materials and mechanical, to electrical and control system. The variety of modules and lab work involved makes it really interesting and engaging.
Why did you choose a course with a year in industry?
I wanted to have an experience working in Industry, because I think it is important to apply my knowledge to real life problems. The opportunity would also give me an idea of what area of industry I would like to go into after graduating.How did you secure your year in industry placement?
I managed to secure my placement, by applying to various internships early in the academic year. I went to Career Connect several times to ensure my CV was a good standards and practised for the numeric and verbal reasoning tests. I also went to the engineering placement team for help with video interviews and interview practice, which helped me secure my placement.
What did you enjoy most about your placement?
I enjoyed the variety in my role and the opportunity to get involved in different areas of the company. I volunteered at events, careers day and air shows, which was really fun. I learnt new languages and was given an opportunity to design and develop a GUI (Graphical User Interface) during my time there.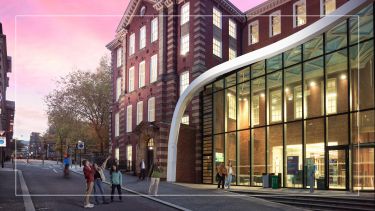 Visit us
Discover what sets Sheffield apart at our undergraduate open days on the Saturday 21 October or Saturday 18 November.