The year in industry is great because it gives you first-hand experience of working in a professional environment.

Heather Stubbs
Department: Chemical & Biological Engineering
Company: GlaxoSmithKline
Heather completed three years of her Chemical and Biological Engineering degree before taking up a year-long placement at GlaxoSmithKline.
Why did you choose your course?
I chose chemical engineering because I really enjoyed chemistry, physics, biology and maths. I also really liked the application of science to solve real-life problems. From attending a Headstart course I was introduced to the field of chemical engineering and learnt that it brought together all the subjects I enjoyed at A-level.
I chose to do a year in industry because I thought it would be a great way to experience chemical engineering in a certain industry. I had heard from people that had completed placements that it was extremely useful to work out suitable career paths and furthermore, gain a broad set of technical and interpersonal skills.
How did you secure your year in industry placement?
I had to complete an online assessment and cover letter. Next, I was selected for an assessment centre at the site. A few days later I heard back that I had been accepted for the role.
Where did you do your year in industry placement?
GlaxoSmithKline, a global pharmaceutical company that designs and produces medicines, vaccines and health care products. I was employed in the research and development process engineering department within the primary pharmaceutical sector.
What did you enjoy most about your year in industry placement?
The year in industry was great because it gave me first-hand experience of working in a professional environment. My placement involved working as a process engineering a pharmaceutical research and development department and therefore, was very technical. I was able to use knowledge learnt throughout my university degree and apply it to solve real-life problems.
What are your plans for your future career?
My year in industry showed me that I really enjoyed working in the pharmaceutical industry so I'm applying for graduate schemes and jobs in that area. I'm keeping my options open though by attending PhD open days and looking on online for potential job offers.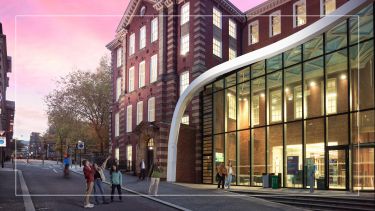 Visit us
Discover what sets Sheffield apart at our undergraduate open days on the Saturday 21 October or Saturday 18 November.