Collaboration with international colleagues establishes new Middle East and North Africa Research network on Healthy Ageing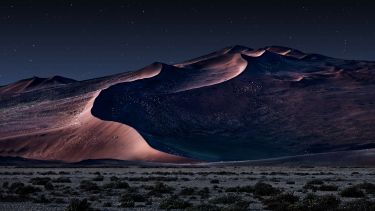 Institute deputy director Professor Sherif El-Khamisy has worked with colleagues in Kent, Malta, Egypt and Italy to establish the new Middle East and North Africa Research on Healthy Ageing network (MENARAH).
The network brings together those interested in healthy ageing research across the Middle East and North Africa (MENA) region and aims to raise awareness of ageing within the specific economic and socio-cultural structures of the MENA region. The network has been established because most of the world's older people live in Low and Middle-Income Countries (LMIC).
The Middle East and North Africa region has a unique experience of ageing when compared to experiences previously observed in Europe and other developed countries. First, the region experiences both population growth, with large cohorts of young people, simultaneously with population ageing. Second, due to the large population size and previous trends of high fertility rates, the rate of ageing is much larger in volume and speed than other European countries.
Understanding and responding to opportunities and challenges associated with population ageing, while considerably important, is often neglected due to other pressures on the region, including poverty and youth unemployment. The implications of population ageing are vast and diverse; they concern all segments of society and not only older people. However, there is a shortage of detailed research studies to allow the design and implementation of effective policy and practice interventions.
Big problems such as the global burden of late-life disease cannot be tackled in isolation. This consortium brings together our efforts in Sheffield with those in North Africa and the Middle East, to catalyse the development of better policies and interventions

Professor Sherif El-Khamisy

Deputy director of the Healthy Lifespan Institute and Professor of Molecular Medicine Director of Research and Innovation at the University of Sheffield
Flagship institutes
The University's four flagship institutes bring together our key strengths to tackle global issues, turning interdisciplinary and translational research into real-world solutions.