Insigneo provides support for, and access to, a range of computer hardware and software solutions to support members.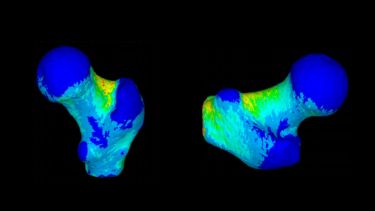 Computer hardware and access
Insigneo actively develops capability across a range of computing hardware infrastructures including expertise in High Performance Computing (HPC).
This provides Insigneo members with access to additional resources as part of the Sheffield ShARC HPC Tier 3 Facility.
Insigneo research projects and PIs also leverage access to HPC resources at national and international levels (i.e. Tier 2, Tier 1 and Tier 0). In many areas this includes collaboration with industrial partners.
We provide advice and support in specification of computational requirements for research funding applications. We promote opportunities for members to develop collaborative approaches to use computational hardware.
Close links exist between hardware infrastructure and software development which include addressing governance requirements from data management technologies in the healthcare domain.
Insigneo is active in the development of training activities, including the annual Modelathon event, to promote best practice in use of hardware resources and to provide appropriate support for junior researchers.
---
Software development, licensing and training
Insigneo members require access to diverse software solutions and online services to support their research. This covers a broad range, including many programming languages and encompassing commercial, open source and in-house software.
The institute has expertise in negotiation with commercial partners to provide support for members in terms of both license agreements and training activities. The institute can provide advice and support for grant applications that require new software development.
Working collaboratively with the Research Software Engineering group and CiCS we promote best practice in the development, deployment and maintenance of specialised software.
This includes training activities to ensure software sustainability and training in use of both in house and commercial software deployed on diverse infrastructures from local workstations, through HPC clusters to cloud environments.
Specific examples of online services available through Insigneo
CT2S Service – non invasive bone strength estimation
The CT2S service provides an estimate of the strength of human bone, using non-invasive medical imaging.
A patient-specific finite element model of the bone is created, using a state of the art image-processing pipeline. This very precise model of the patient's anatomy is then examined under a range of highly realistic simulated loading conditions, including walking, running, stair-climbing and falling. The fracture load is computed in each case.
BoneDVC Service – Accurate bone digital volume correlation service
The BoneDVC service provides an estimate of the displacement and strain fields in complex bone structures, from two 3D images of the object in its undeformed and deformed configurations.
The user can upload rigidly registered microCT images of the undeformed and deformed bone specimen. The web-service automatically calculates the deflection and the deformation of the object.
The BoneDVC has been tested on several bone microstructure and has been found to be more accurate than other DVC algorithms.
MouseTibia Service – non-invasive estimation of densitometric and biomechanical properties of the mouse tibia
The MouseTibia service provides an estimate of the densitometric and biomechanical properties of the mouse tibia, given its microCT image.
A detailed characterisation of the densitometric distribution in 40 different compartments of the tibia are provided and the structural biomechanical properties of the bone are estimated with subject-specific micro-Finite Element models.
This approach has been used to evaluate the effect of treatments on the bone remodelling by using in vivo or ex vivo microCT images of the mouse tibia.
Find out more about MouseTibia
---
For more information about the computing and software facilities at Insigneo, contact Andrew Narracott.
A world top-100 university
We're a world top-100 university renowned for the excellence, impact and distinctiveness of our research-led learning and teaching.