Computational Modelling in Medicine
We use a wide range of advanced computational modelling techniques based on clinical and preclinical data to improve current diagnosis of diseases, to predict disease progression and interactions, and to optimise personalised treatments.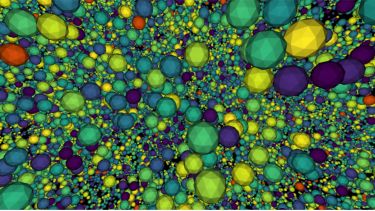 Off
Finding the best clinical solutions for diseases that have a huge socio-economic impact on our ageing society (e.g. cancer and respiratory, cancer, cardiovascular, musculoskeletal diseases) is challenging, due to the complexity of the biological problems.  
Aligned with the vision of the Virtual Physiological Human this research theme develops Computer Models and Simulations (CM&S) to solve these challenges. Models are informed from preclinical experiments and clinical trials to:
identify the effect of diseases on molecules, cells, tissues, and organs;
predict how the diseases affect patients over time;
and to optimise generic or personalised treatments. 
Model credibility (i.e. verification, validation and uncertainty quantification) is key to convert research solutions to clinical tools and we work closely with the other research themes of Insigneo such as Imaging life, Biomaterials/Biomechanics/Cell engineering, and Smart devices and sensors. 
The combination of physiology driven CM&S with data driven approaches, in collaboration with the Healthcare data/AI theme, provides a unique opportunity to solve these challenges accurately and efficiently.
Research Theme Directors