We are proud to distinguish ourselves as an academic teaching unit that delivers a high-quality interdisciplinary engineering education.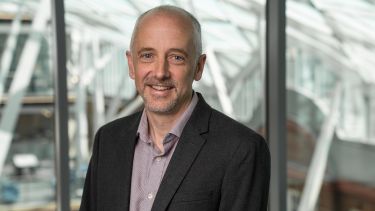 Off
Introduction from Dr Rob Howell – Head of Interdisciplinary Engineering
Since it was established in 2010, Interdisciplinary Engineering at The University of Sheffield has attained an international reputation for its teaching excellence and substantial links with industry.
We are an academic teaching unit rather than a department, and we are proud of our identity which comprises of Aerospace Engineering, Bioengineering, General Engineering and Science and Engineering Foundation Year (SEFY).
We are distinguishable from our engineering counterparts at Sheffield because our courses utilise the expertise from across the wider engineering faculty. Graduates of our programmes can exhibit a range of technical and project skills gained through their degrees. Specifically, the learning and teaching is carefully curated from other engineering disciplines across the faculty.
Delivering employability skills is a key focus of ours. The broad-based engineering education benefits our students, alumni and industry. Modules are taught cross-departmentally ensuring that our graduates become agile, interdisciplinary engineers that are highly sought after across a range of industries. You'll find our graduates working in renowned companies all over the world; Rolls-Royce, Boeing, Pfizer, Roche, Johnson & Johnson, BAE Systems and Airbus are just some the companies hiring our interdisciplinary engineering graduates.
We're now at over 1600 students and our numbers continue to grow each year. It's a strong indication Sheffield's long-standing recognition for providing world-class engineering research and teaching, having recently been named number one in UK for engineering research income and investment. It really is a great time to study engineering!
So whether you're a prospective student interested in studying general engineering, working in the aerospace industry, or a graduate from Bioengineering, we invite you to reach out and contact us – we'd love to hear from you.
Dr Rob Howell
Head of Interdisciplinary Engineering
---
---
What really excites me about The Diamond is the interdisciplinary nature of the engineering that's being encouraged here, because life doesn't work in silos."

Dr Helen Sharman CMG OBE

The United Kingdom's first astronaut
---