Our friendly and supportive Reception team can offer quick assistance about Open Days, entry requirements, course queries and working with industry.
If you have a course-related question about the courses, please use the specific email accounts found under 'Course enquiries' below.
How to find us
Our address is:
Interdisciplinary Programmes in Engineering (Room D101)
University of Sheffield
Sir Fredrick Mappin Building
Mappin Street
Sheffield
S1 3JD
Reception opening hours
Monday to Friday: 9am-5pm
Excludes Bank Holidays
Find us
Campus Map - H2 190
View the Interactive Campus Map
Course enquiries
Aerospace Engineering 
E: aerosupport@sheffield.ac.uk
T: 0114 222 7869
Bioengineering
E: biosupport@sheffield.ac.uk
T: +44 (0)114 222 7876
General Engineering
E:  gen-eng-support@sheffield.ac.uk
T: +44 (0)114 222 7882
Science and Engineering Foundation Year
E: sefystudentsupport@sheffield.ac.uk
T: +44 (0) 114 222 7836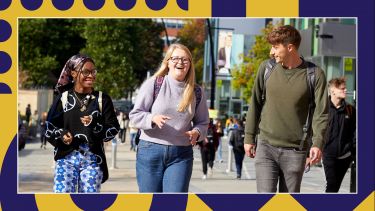 Advance Register for Clearing
We have places on our undergraduate courses this autumn. If you've already got your results you can apply now, or if you're still waiting for results get your name on the list by advance registering.