Visiting research scholars
The department welcomes visiting scholars who can enrich and deepen our knowledge and understanding of landscape and landscape architecture.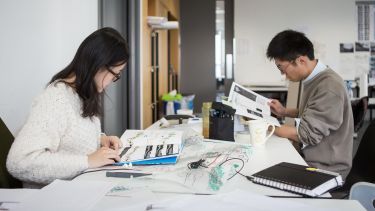 Off
How to apply
Applications to join the department as a visiting scholar should be made in writing, with a full CV, to the joint Director of Research, Helen Woolley and should demonstrate (with evidence):
A high level of academic and/or professional achievement commensurate with the applicant's career stage
A clear set of aims and objectives and a programme of activity (with appropriate milestones) for the duration of the stay in the department
A close connection with the Department's research themes and/or the research agendas of identified staff members
A set of outputs that applicants expect to produce during/as a consequence of their stay. This should include, as a minimum, a public lecture/research seminar. Examples of other possible outputs include:

A peer-reviewed paper co-authored with a member of Departmental staff
An application for research funding involving member(s) of Departmental staff
A practice-based project involving member(s) of Departmental staff, or other contribution to the impact and (international) reach of the department

English language proficiency to CEFR level C2 (Cambridge CPE; IELTS 7-8).
We will consider every application on its merits. If your application is unsuccessful in the first instance we will provide you with feedback on your application.
Flagship institutes
The University's four flagship institutes bring together our key strengths to tackle global issues, turning interdisciplinary and translational research into real-world solutions.