Inductively Coupled Plasma Spectroscopy
The inductively coupled plasma (ICP) spectrometry facilities are located within the Chemistry mass spectrometry facility.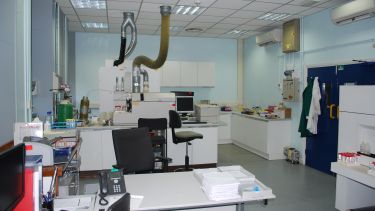 We offer a bespoke preparation and analysis service which allows the facility to meet the needs of every researcher at the University of Sheffield as well as other universities and external clients.
The facility offers one-off analysis as well as bulk and routine analysis in addition to various preparation methods to best achieve full dissolution and analysis of samples.
Our facilities help to enhance the on-going research at the University of Sheffield, the wider academic scientific community, in addition to industrial and commercial sectors.
The ICP facility has experience in many different applications from analysis of pharmaceutical prostheses, glass composition, concentration of an element over an experiment and iodine concentration in milk.
The Inductively Coupled Plasma (ICP) facility is run by Heather Grievson and is overseen by the Chemistry Mass Spectrometry Facility (ChemMS) facility manager, Sharon Spey. The facility is part of the Faculty of Science Mass Spectrometry Centre.
It is not possible to analyse hydrogen, carbon and nitrogen by ICP. Please contact the Elemental Analysis facility for CHN analysis.
Instruments
The facility consists of instrumentation which covers a large range of concentrations and applications.
ICP-OES

ICP-OES accounts for approximately 90% of our workload and can be carried out on two instruments in the facility:

Spectro Green – this instrument offers Dual Side-On Interface (DSOI) technology that achieves twice the sensitivity of conventional radial-plasma-view instruments. It consists of a vertical plasma torch and two optical interfaces which capture emitted light from both sides of the plasma.

Spectro Ciros Vision – this instrument has a radial argon plasma, which is able to reach temperatures up to 8000 K and has a patented unique CIROS circular optical detection system. The radial plasma orientation permits robust use across various applications and element concentrations. The circular optical detection system gives excellent resolution over a wavelength range of 125 to 770 nm adjustable to 0.001 nm.

ICP-MS

For applications which require detection of very low concentrations (i.e. below the detection limits of the ICP-OES) ICP-MS is used. The ICP-MS detection limits for most elements is as low as 1 part per trillion (ppt) or 1 pg/L or 1 pg/kg. There are some samples which cannot be analysed using the ICP-MS such as matrices containing high salt concentrations as these can mask other element signals.

Agilent 7500ce  - this instrument has an axial argon plasma, concentric quartz nebuliser, octopole reaction system (ORS) and an electron multiplier detector. The argon plasma can reach temperatures up to 10,000 K and is horizontally mounted; this orientation increases sensitivity but also means the matrix can affect measurements. Acid concentrations must not be greater than 5% and hydrofluoric acid (HF) is not permitted. Generally, samples are analysed by ICP-OES before ICP-MS to assess the matrix and element concentrations.
Sample Preparation
The facility's preparation lab is fully equipped to allow a wide range of digestion methods to be carried out prior to sample analysis.
Sample Submission
If you wish to submit a new substance for ICP analysis, please contact the facility beforehand to discuss the best course of action for sample preparation and analysis.
Samples should be labelled appropriately and a submission form must be completed either beforehand or while dropping off samples.
For liquid samples, the minimum volume for ICP-OES analysis is 3 ml and for ICP-MS analysis it is 2 ml. For solid samples, the minimum weight required is 0.05 g, although in some cases we may ask for a greater weight if multiple digestions need to be performed.
If you are not able to visit the facility in person, samples should be sent by a courier service with a MSDS form to our contact address.
Contact
Our experienced team is on hand to help with any questions regarding analysis, sample submission and preparation. Please get in touch with us to discuss your needs using the contact details below.
Miss Heather Grievson: h.grievson@sheffield.ac.uk | +44 114 222 9557
Department of Chemistry, The University of Sheffield, Dainton Building, Brook Hill, Sheffield S3 7HF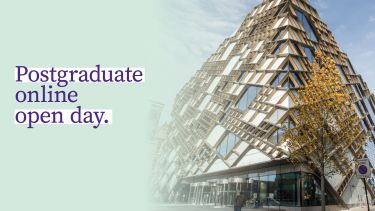 Postgraduate online open day
Book your place at our online open day on Wednesday 26 April to find out more about postgraduate taught study at the University of Sheffield.