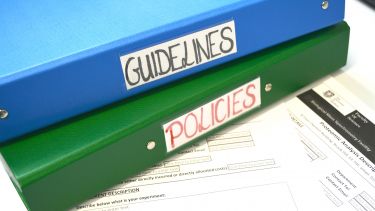 Confidentiality
All data generated in either chemMS or biOMICS are considered confidential and will not be shared with third parties without written consent of the project's Principal investigator.
Prioritisation of work policy
Priority is given to users from the University of Sheffield. Then, taking into account instrument availability and sample processing time, the work is organised on a "first come, first serve" basis.
Publication policy
Standard analysed with routine database searches (if required) does not require co-authorship and the following sentence should be included in the acknowledgement section of manuscripts: "Mass spectrometry analyses were performed by the biOMICS/chemMS Facility of the Faculty of Science Mass Spectrometry Centre at the University of Sheffield."
Within the context of academic research projects, any substantial intellectual contribution from our scientific members justifies a co-authorship on a manuscript. This will be the case during planning, execution and analysis of experiments including quantitative mass spectrometry analyses, post-translational modification identification, validation of tandem mass spectra, or similar.
If a publication or grant arises from work performed in the Faculty of Science Mass Spectrometry Centre, please let us know.
This information importantly contributes to the continuity and quality of our mass spectrometry facilities, and therefore is critical for us.
Service Level Agreement
A Service Level Agreement has been produced to advice researchers about the facilities and services that the Faculty of Science Mass Spectrometry Centre has to offer, including our standards of service and the responsibilities of the user. 
If you have any further questions, please do not hesitate to contact us.
Code of Conduct
If you are looking to work with us, please read through our Code of Conduct form. You will find everything there is to know about the values and principles we work by and what we expect from you. We ask you to print and sign it, and bring it with you before you start working in our facility.
Flagship institutes
The University's four flagship institutes bring together our key strengths to tackle global issues, turning interdisciplinary and translational research into real-world solutions.