Professor Tim Skerry
BVet.Med, FRCVS, Cert.SAO, PhD
Clinical Medicine, School of Medicine and Population Health
Professor of Orthopaedic Biology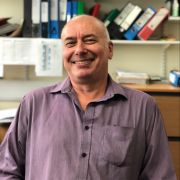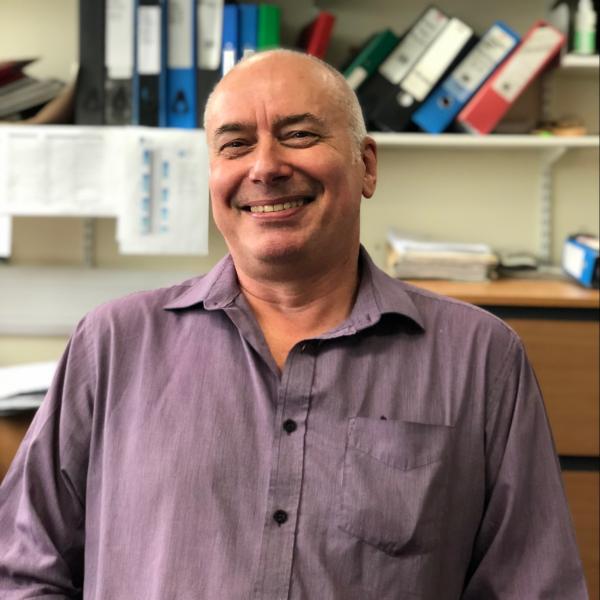 t.skerry@sheffield.ac.uk
+44 114 215 9026
FU19, F Floor, The Medical School
Full contact details
Professor Tim Skerry
Clinical Medicine, School of Medicine and Population Health
FU19, F Floor
The Medical School
Beech Hill Road
Sheffield
S10 2RX

Profile

For enquiries, please contact - iicd-om-operational@sheffield.ac.uk

2005 – Present: Professor of Orthopaedic Biology University of Sheffield; (Head of Department  2011-17).
2003 - 2005: Vice Principal Research RVC;
2001 – 2003: Head of Veterinary Basic Sciences; RVC
1995 – 2001: Professor of Cellular and Molecular Biology University of York;
1987 – 1995: Lecturer in Surgery, then Anatomy University of Bristol;
1984 – 1987: PhD Functional adaptation in bone;
1980 – 1986: Mixed practice, small animal practice, specialist orthopaedic practice;
1980: Veterinary Graduate RVC London.
Research interests

After spending a considerable number of years researching the mechanisms behind the way that the skeleton responds to exercise, my interests have shifted substantially in recent years. Interest in the calcitonin family of hormones and receptors led to a project on understanding the roles of so-called receptor activity modifying proteins in bone (RAMPs). RAMPs are interesting accessory proteins that control the ligand selectivity of a small number of receptors. For example a calcitonin receptor (CTR) alone binds and responds primarily to the hormone calcitonin.

However, co-expression of the CTR with any of the 3 human RAMPs leads to the heteromeric receptor complex becoming a one of 3 distinct receptors for the hormone amylin. Similarly, the calcitonin like-receptor (CLR) which is an orphan becomes a CGRP receptor with RAMP1 and either an adrenomedullin 1 or 2 receptor with RAMPs 2 and 3 respectively.

We have studied the roles of the RAMPs in bone by assessing the skeletal phenotypes of RAMP KO mice and shown that there appears to be no overt phenotype in RAMP 1 KO mice, there is a haploid insufficiency phenotype in RAMP2 heterozygotes with delayed development and intracortical porosity. In RAMP3 mice though there is accelerated development and an increased response of the bones to mechanical loading.

Our work on RAMPs has taken us into other directions too. Exploration of the role of RAMPs with other receptors where there is no change in ligand selectivity but a role in trafficking the receptors to the cell surface resulted in a paper on the need for RAMP1 for trafficking of the calcium sensing-receptor in a cell line not engineered to overexpress the proteins.

However, the main focus of the lab is now on development of small molecule antagonists of the AM2 adrenomedullin receptor. AM is involved centrally in regulation of blood pressure but it is also a potent player in tumorigenesis, where it has innate tumour cell to tumour cell actions, and roles in which AM released by the tumour upregulates AM2R expression in host cells around the tumour.

As a broad spectrum AM antagonist would interfere with AM's potent vasodilator effect, we cannot tractably use such an approach to block AM's role in tumours. However, we have shown that the physiological roles of AM are maintained predominantly by the AM1 receptor (CLR+RAMP2) while the AM2 receptor (CLR+RAMP3) can be blocked without significant deleterious effects.

Our major research programme is now a Wellcome Trust funded drug discovery programme in which Dr Gareth Richards and I work with collaborators in Industry (Dr Karl Gibson, a modeller at Sandexis and Dr Matt Tozer formerly a medicinal chemist at Peakdale Molecular) and Professor Joe Harrity in the Department of Chemistry here in Sheffield to develop and optimise small molecule AM2R antagonists for cancer treatment. 

The success of the Wellcome funded programme has led to the identification of a candidate AM receptor antagonist molecule (and backup) suitable for development in oncology applications. Tim, Dr Gareth Richards and Professor Joe Harrity have formed a spinout company Modulus Oncology with the University, the Wellcome Trust and specialist Oncology incubator specialists Cumulus Oncology to progress development. 

Developments of the Wellcome research programme have led to pilot data that provided proof of concept for the development of small molecule antagonists of the AM1 adrenomedullin receptor, and at reversing the catastrophic low blood pressure in septic shock. This has led to support from the Rosetrees Trust (£250,000), an EPSRC studentship and a European Lead Factory collaboration to screen huge compound libraries for novel AM1 binding molecules.
Publications
Research group

Members of research group

Dr Gareth Richards (Joint Group Leader)
Dr Paris Avgoustou
Dr Ameera Jailani

PhD students

Jo Holmes
Kamilla Bigos
Ewan Lilley
Robbie Hathaway (jointly with Prof Joe Harrity)
Grants

Principal funding sources
Professional activities and memberships