Suggested PhD projects to undertake within this research area.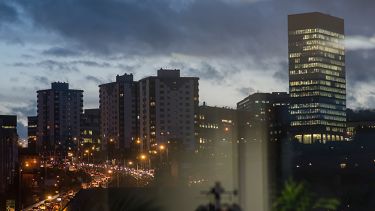 Supervisor: Michele Lancione
As it has been epitomised by the cases of the USA and Spain in 2008 and 2011, housing has become an increasingly volatile aspect of contemporary neoliberal economies.
The increased financialisation of the housing sector, as well as the pervasive role played by neoliberal logics in the governance of our cities, have led to increased housing instability and insecurity worldwide. Foreclosures and evictions are the most evident sign of this urban reconfiguration, which affects urban residents of various class and backgrounds.
Some grassroots actions have been put in place to respond to these developments, ranging from articulated social movements such as La PAH (Spain) to more modest, but still effective, community-based interventions.
This PhD project investigates housing crisis within and beyond the West, focusing in particular on how radical groups worldwide are responding to the challenges brought forward by the neoliberalisation of the housing sector. A qualitative, ethnographic-based and activist-oriented approach will be privileged.
---
Supervisor: Sarah Payne
NIMBYISM is an endemic feature of residential development across the UK and it often positions housebuilders as villainous interlopers in local communities. This can lead to significant mistrust and suspicion of housebuilder motivations in the design, planning and development of new housing production.
Against the backdrop of a significant housing crisis and the government's commitment to significantly increasing housing supply, it is likely that tensions between developers, planners and local communities may rise.
This raises important questions that this research will seek to address focusing on: the dynamic relations between local communities and developers; the ability of planning to mediate new development; and the choices made by housebuilders when engaging with and diffusing opposition from local communities.
---
Supervisor: Sarah Payne
In the UK, land plays a fundamental role in the supply of new homes and its competitive acquisition is central to the business success of much of the speculative housebuilding industry.
The value of housing land is a primary determinant of the financial viability of housing schemes and of the type and form of planning obligations such as affordable housing, education provision, public art, highways improvements and infrastructure.
Despite its prominent role, the structure and operation of land markets and the decision making behaviours of landowners remain largely unknown.
This raises important questions about: the behaviour and motivations of landowners; the relationship between landowners and developers; the role of land agents and land promoters in shaping land value; the interactions between land prices and house prices; and the implications of these dynamics for the planning and delivery of new homes.
These research will be framed by these questions.
---
Supervisor: Ryan Powell
The structure of the UK housing system has changed dramatically since the 1980s driven by housing privatization, deregulation, the decline and financialization of the social housing sector, and unprecedented welfare reforms since 2010.
Alongside the global financial crisis of 2007/08, these ongoing trends have served to limit the housing options for a range of individuals, households and groups.
Many households who would have likely been in owner-occupation or social housing in previous eras now find themselves competing for private tenancies in the context of a severe housing shortage. As well as an increase in "hidden homelessness" this situation has also given rise to new responses and alternative or "informal" housing situations: from "beds-in-sheds" to creative sharing arrangements to caravan dwelling and container housing.
This research will adopt a household approach in exploring the emergence of these informal responses.
Key aspects will include: the types, scale and geography of alternative housing situations; collective/community responses and new solidarities; the actors and groups involved; the underlying factors shaping housing "decisions"; the extent to which these responses are "active" or constrained choices; and the implications for housing policy.
---
Supervisor: Rowland Atkinson
There has been a substantial increase in levels of so-called residential "forting-up", observed in the high-crime and high-risk societies of Latin America, the US and other regions globally.
In light of the extension of these processes to urban and regional locations across Europe access to these settings and contact with those residing in, supplying (builders) and governing (planners and urban officials) have become an important area for empirical research.
Beyond this there are interesting questions to be asked about the relationship of gated communities and micro settings (fortress homes) to questions of public service provision (such as education), family/household life and the navigation of urban environments more broadly. Such questions may be tackled via an interest in scale or the qualitative dimensions of these settings.
Find a PhD
Search for PhD opportunities at Sheffield and be part of our world-leading research.