Planning, people and place
Suggested PhD projects to undertake within this research area.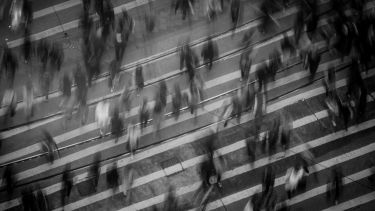 Supervisor: Lee Crookes
With some exceptions, notably the recent book, The Physical University (Temple, 2014), the built form of the university and its (dis)connection with the world around it has frequently been overlooked as a focus for research.
At a time when universities are seen as the cornerstone of local knowledge economies and a focus for the co-production of knowledge, the neglect of universities' physical form, particularly their openness and permeability is a curious oversight.
Ironically, given the growing emphasis on co-production and the need for welcoming spaces of encounter, universities appear to be moving in the opposite direction, towards the privatisation of urban space (and knowledge).
Thus, starting from an assumption that co-production will become an increasingly important mode of knowledge production, this PhD would examine local, national and international case studies where universities have worked with partners to develop buildings, sites and spaces that are conducive to the co-production of knowledge, with a view to identifying commensurate principles, practices and architectures.
In particular, the PhD would explore key questions around access to knowledge and Appardurai's (2006) concept of the 'right to research' as key elements of the sustainable, just city.
---
Supervisor: Tom Goodfellow
Across the world, the Chinese government and its state-backed firms are engaging in major investments in infrastructure and property development.
Chinese-funded projects look set to become one of the defining features of twenty-first century urban development, whether in relation to China's apparent interest in helping to build the UK's 'Northern Powerhouse' to its growing investments far-flung cities across the global South.
Many of these projects are controversial, drawing concerns their effects on social inclusion and socioeconomic equality, as well as accusations of 'neo-colonialism'. Yet they are also actively courted by civic leaders. Most are only very recent developments or are at an early stage of implementation, and there is a lack of research on both how these projects are negotiated and their emerging effects on urban communities.
Through a strategically selected case (or cases), this project will investigate the underlying processes shaping these investments, how they are situated within existing planning systems and political dynamics, and some of the potential implications for social justice in the urban communities affected.
---
Supervisor: Madeleine Pill
New municipalisms seek to establish a 'new politics' by creating alternate forms of local democracy drawing from a feminised and grassroots politics and collective identity based on residence and participation to foster mutual aid and solidarity.  Community wealth-building draws on solidarity and co-operative enterprise to recuperate marketised services and develop local ownership by creating networks of exchange around 'community anchor institutions'.   
The PhD would explore the actualities and potentialities of such new forms of progressive local governance in the UK.  It would seek to improve understanding of the variegated ways in which local governance is enacted, including rationalities and strategies of collaboration, collective action and contestation, and how these can be conceptualised. Through grounded comparative case study research of different localities, it would examine the role of the local state and local civil society in facilitating, co-opting or blocking new municipalisms; and how these replace, combine with or are separate from 'normal' local politics and 'place-less', extractive economies.
The research informs emergent understandings of what a new local politics and new economies would look like and how we can better conceptualise change in local state-society relationships. 
Find a PhD
Search for PhD opportunities at Sheffield and be part of our world-leading research.