Dr Michael Jones
School of Clinical Dentistry
Clinical Teacher in Restorative Dentistry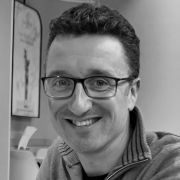 Profile

Michael holds a Speciality Membership in Endodontics from the Royal College of Surgeons of Edinburgh and is a UK General Dental Council registered Specialist in Endodontics.

Michael is also an Endodontic Speciality Examiner (MEndo) for the Royal College of Surgeons of Edinburgh, examining both within the UK & internationally.

Michael graduated from the University of Sheffield in 2003. In 2007 he completed a Certificate in Restorative Dentistry, with Distinction, at University College London (UCL). In 2008 Michael went on to study Endodontology at the world renowned International Centre for Clinical Excellence, UCL Eastman Dental Institute, London; where he gained his Masters degree also with Distinction. Michael teaches Endodontology and Restorative Dentistry to both undergraduate students and future specialists on the postgraduate Doctorate of Clinical Dentistry programmes at the University of Sheffield.

He was previously the Academic & Clinical Course Lead for the popular Masters Degree Programme in Endodontology at the University of Central Lancashire (UCLan). Michael has also held Clinical Fellow in Endodontology positions at both the University of Manchester & the Charles Clifford Dental Hospital in Sheffield, where he was responsible for the teaching & supervision of postgraduate students as well as the delivery of advanced endodontic services on referral.

Additionally Michael holds Membership of the Faculty of Dental Trainers at the Royal College of Surgeons of Edinburgh (MFDTEd), which recognises his achievement and excellence in dental education, and ultimately in enhancing the quality of patient care.

Michael also cares for patients on private Specialist Referral at Redmires Dental Care, Sheffield.