We focus on four key areas in SHORT: (1) Aetiology and pathogenesis of head and neck cancer (2) Early detection and novel diagnostics (3) Patient-centred research (4) Clinical trials in head and neck cancer.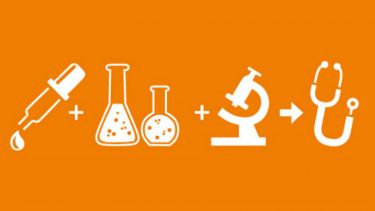 Click any link below to jump to a project. 
---
Aetiology and pathogenesis of head and neck cancer
This is the main area of discovery science research and encompasses two main areas of focus:
Invasion, metastasis and extra-nodal extension of tumour.
This group investigates many different determinants of the progression on head and neck cancer with a particular interest in the role of the tumour microenvironment, molecular features including new targets for therapy/diagnosis and novel imaging strategies.
 
Aetiology/carcinogenesis: There are a number of project areas:

HPV-related Head and Neck Squamous cell carcinoma (HNSCC) with the development of local cohort studies and participation in national studies. There is also a program of underpinning science in HPV HNSCC.
Epigenetics, including non-coding RNA sequences. This includes expertise in models of disease both invasive and pre-invasive.
The function of Extracellular Vesicles in cancer: these vesicles are released by cells and can carry various "cargo" including nucleic acids and proteins. They play a cell role in cell-cell communication in cancer
---
Early detection and novel diagnostics
The focus of this group is on Chair-side/intra-operative diagnostics, including the "Optical biopsy", with extensive collaborations with the Departments of Engineering and Computing Science in Sheffield and industrial partners such as Zilico Ltd. The work also includes screening and early detection, including health economics.
---
Patient-centred research
This multidisciplinary team which encompasses the whole care team for HNC patients has an interest in Survivorship, both in terms of psychological aspects and Clinical measures, including Quality of Life and holistic needs assessment, Patient and carer issues and a number of issues related to advanced disease and complications (late effects, pain and palliative care). A key element of this work is engagement with local patient groups.
---
Clinical Trials in Head and Neck Cancer
Sheffield is a large contributor of patients to Clinical Trials in H&N Cancer: These include several National studies (CompARE, Pathos) and also supports a number of local small trials and surgical projects.
Flagship institutes
The University's four flagship institutes bring together our key strengths to tackle global issues, turning interdisciplinary and translational research into real-world solutions.