Research Seminar: Sensory history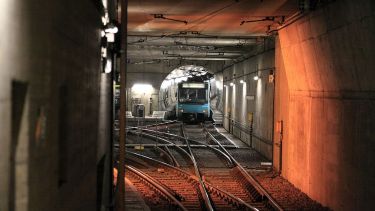 On 6 May 2020 the University of Sheffield's Modern International History Group held an online research seminar with Dr Marcel Thomas, who presented a paper entitled 'Building West Germany: Construction Noise and Value Change in the Federal Republic, 1945-80'. Marcel, a Lecturer in Modern European History at the University of Manchester, discussed locals' changing attitudes to noise from construction work in post-war Frankfurt, sharing the first findings of his fascinating project using innovative sensory history methodology.  
Watch the seminarWhile the Modern International History Group has been inviting early career researchers to Sheffield since 2016, an online event was a first for us. Marcel had been scheduled to visit in late March, but the lockdown put paid to our original plans. We are therefore very grateful to him for being brave enough to venture a virtual presentation! Thanks to the help of IT technicians James Pearson and Sarah Peacock, the talk and Q+A session took place without any major hitches. The online platform also allowed participants outside of Sheffield to listen in, and we were happy to be joined by guests from Germany and elsewhere in the United Kingdom.
We hope to arrange some more seminars on modern German history in the new academic year. If you would like to hear about anything which we schedule, sign up to our mailing list at or follow us on Twitter: @sheffieldmihg. 
Find a PhD
Search for PhD opportunities at Sheffield and be part of our world-leading research.