Adrian Belton, BSc (Hons), ACIB, DipFS
Appointed by the Council until 2023.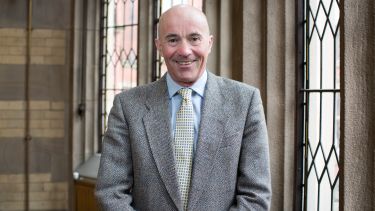 Employment 
Non-Executive Director of NHS Property Services Ltd (2021-)
Chair of the Board of the Defence Science and Technology Laboratory
Chairman of Stockport NHS Foundation Trust (2017-21)
CITB (2014-16)
Food and Environment Research Agency (2008-14)
Natural England (2006-08)
Nottingham City Council (2004-05)
Bradford and Bingley PLC (2000-03)
Barclays PLC (1997-00)
Membership of University committees 
Council
Council Audit Committee
Council Estates Committee (Chair)
Council Oversight Group – Student Lifecycle Project (Chair)
Voluntary activities 
Former Chair of Board of Institute of Environmental Management and Assessment (IEMA) (2007-2013)
Former member of Advisory Committee for Sheffield Common Purpose (1996-1998)
Representation on other bodies 
Elected Board Member, Association of Chief Executives (ACE) from 2009 until end 2016
Special interests
How the public and private sectors, including academia, can learn from each other and work together for national, regional and local benefit.
A world top-100 university
We're a world top-100 university renowned for the excellence, impact and distinctiveness of our research-led learning and teaching.