The Groundwater Protection and Restoration Group at the University of Sheffield is an international centre of excellence for applied research on groundwater.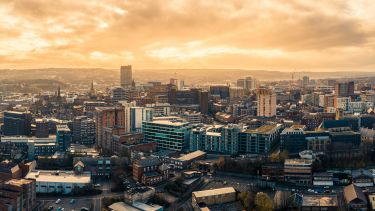 The GPRG seeks to make a practical contribution to the protection, restoration and sustainable management of groundwater through international quality scientific research, supported by engineering applications and wide dissemination.
Our wide remit emphasises pollution and protection issues related to industrial pollutants, urban groundwater, landfills and deep waste repositories.
The group undertakes research on fundamental aspects of groundwater pollution, integrated management strategies and development of innovative remediation concepts for contaminated land and groundwater.
We maintain active collaborations with UK and overseas research colleagues and industry.
This includes strong links with leading industrial organisations and other research institutions through support by Visiting Professors Bob Harris, Jonathan Smith, Phil Morgan and Neil Thomson.
In addition, we have close collaborations with other research groups in the Environmental Engineering Science group, in particular the Catchment Science Centre (CSC) and Cell Mineral Research Centre (C-MRC), and colleagues in the Department of Animal and Plant Sciences.
Flagship institutes
The University's four flagship institutes bring together our key strengths to tackle global issues, turning interdisciplinary and translational research into real-world solutions.