View our examples of groundwater sampling technology and software developed by the GPRG, in collaboration with leading technology vendors and research partners.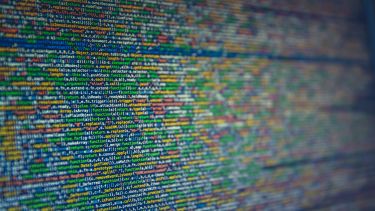 On
An important aim of our research is to develop outputs for end-users and professionals working in the field of contaminated land and groundwater.
The outputs illustrated result from our research track record and profile the advances contributed by our group in science, environmental engineering and technology in this field. 
---
The Sheffield Low-Flow Cell ("Sheffield LFC") was developed in collaboration with Waterra (UK) Ltd, the leading UK suppliers of groundwater sampling and monitoring equipment.
This device provides an improved methodology for on-site sampling of groundwater quality where measurements must be made without contact of the sample with the atmosphere. As an innovation in water quality monitoring, it offers significant advantages in ease of use, reliability and data quality. 
The documents below provide further information on the concept of this flow cell and a user manual:
---
CoronaScreen is a package of three new spreadsheet-based screening models for the performance assessment of natural attenuation in groundwater.
The models have a different conceptual framework and mathematical formulation for specific contaminant scenarios, but have all been developed from a fundamental new theoretical basis, which describes the evolution of contaminant plumes in groundwater in terms of the spatial distribution of (plume "fringe" and plume "core") biodegradation processes that occur over time.
Three models are available within CoronaScreen, offering the possibility to estimate the maximum plume length, the time to achieve this, the plume biodegradation rate and contaminant concentration at a given compliance point.
The models can be used to evaluate mixed plumes of organic and inorganic chemicals, using standard site characterisation information and groundwater quality data collected from a relatively simple network of single screen monitoring wells and multilevel sampling well.
The CoronaScreen package of models, user guides, supporting documentation and other information explaining this innovative software and its application is available as a download by clicking on the links below.
Technical support on the use of the CoronaScreen models is available by contacting Dr Steve Thornton. Training on the use of CoronaScreen can also be provided.
CoronaScreen guidance document
CoronaScreen software
CoronaScreen user manual
Analytical Model user guide
Electron Balance Model user guide
Flagship institutes
The University's four flagship institutes bring together our key strengths to tackle global issues, turning interdisciplinary and translational research into real-world solutions.