Professional training courses
GPRG offers a range of training opportunities designed to introduce innovative concepts, develop technical understanding and illustrate current practice in specific topics related to groundwater management and restoration.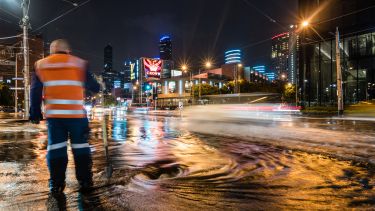 All short courses are suitable for delegates from industry, consultancy, regulatory bodies and academia, as well as individual students seeking to advance their knowledge base.
They have been approved by the Geological Society for Continuing Professional Development.
---
We provide short course training for CPD on the following topics:
Introduction to Hydrogeology
Fate and Transport of Pollutants in Groundwater
In Situ Groundwater Remediation Technologies
Principles and Application of Bioremediation
Landfill Engineering and Environmental Management
Natural Attenuation of Pollutants
Our short courses are typically offered for attendance by external participants but can be presented as in-house training to organisations.
If you would like to discuss the opportunity for delivery of these courses as in-house training or would like us to develop a training event tailored to your specific requirements, please email Prof Steve Thornton.
---
We also offer advanced applied training within our MSc Water Engineering. This course provides innovative graduate-level tuition in applied water and environmental engineering and the environmental sciences.
The programme is delivered through an integrated and progressive learning package, with different training options that offer wide flexibility in the study format:
Weekly online events
Attend an online event when it suits you, all year round, as an alternative to an open day.
Every Wednesday, Sheffield Live sessions cover different aspects of University life. You can also meet your department and learn more about studying your subject.