Dr Andrea Jimenez
MSc (Royal Holloway), PhD (Royal Holloway)
Lecturer in Information Management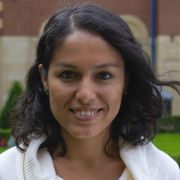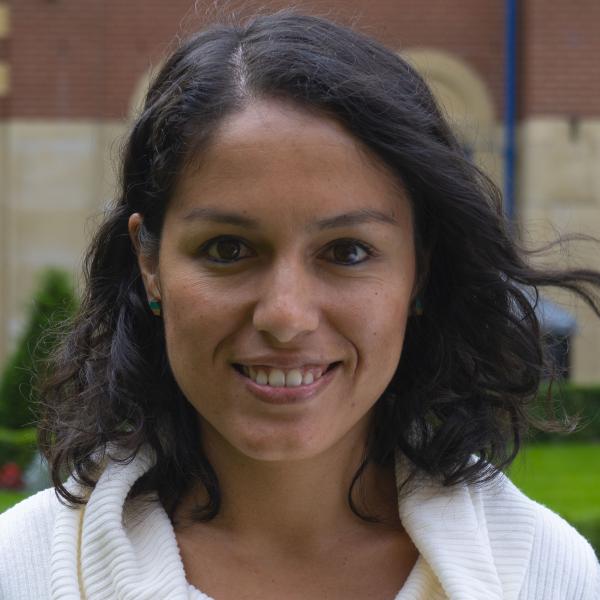 Profile

In 2019, I began working as a Lecturer in Information Management at the Information School. Prior to that, I worked as a post-doctoral researcher at the Sheffield Institute of International Development (SIID). I have a PhD from Royal Holloway University of London's School of Management and a Masters in Sustainable Development, with a focus on social innovation and ICTs for Development (ICT4D). My research focuses on the role of digital innovation, social innovation, and entrepreneurship in socioeconomic development. I have extensive industry experience, having worked for the United Nations in both the Food and Agriculture Organization (FAO) and the International Telecommunications Union (ITU), as well as the Alliance for Affordable Internet (A4AI).

In addition to my teaching and research responsibilities, I will be focusing on the internationalisation and decolonisation of the Department's curriculum.
Research interests

My research is centred on the role of innovation in socioeconomic development. I investigate this from two perspectives: internal organisational processes such as absorptive capacity, knowledge sharing, and collaboration, and the larger geopolitical dimension of innovation discourses embedded in the international development sector. I'm also interested in the use of information and communication technologies for development (ICT4D).

My approach is informed by critical perspectives such as intersectional feminism, decolonial approaches, and data justice.

I am currently working on several projects that aim to deconstruct assumptions about innovation for social inclusion and environmental sustainability. Among these projects are: 

Adopting Southerly epistemologies to reimagine innovation and investigating the extent to which innovation (policy and implementation) can be guided and informed by indigenous knowledges.
Establishing the Metropolitan Water Observatory, an action-research and citizen science platform for water and data justice.
Organising public policy dialogues to examine the role of indigenous innovations in climate change mitigation.
Examining the role of innovation hubs in development through a feminist lens.

I'd be interested in supervising PhD projects that use critical approaches to investigate the role of innovation and technology in socioeconomic development.
Publications

Show: Featured publications All publications

Featured publications

Journal articles

Chapters

Conference proceedings papers

All publications

Journal articles

Chapters

Conference proceedings papers
Teaching interests

I coordinate the module INF6041 ICTs, Innovation and Change, where we explore the ways in which organisational change is influenced by the introduction of ICTs. 

I also teach in the module INF6002/6511 Information and Knowledge Management, where I focus on innovation and absorptive capacity.  
Professional activities and memberships

Invited presentations

2018 African Innovation Summit (AIS), in Rwanda
22-24 October 2018 Global Network for Economics of Learning, Innovation, and Competence Building Systems (GLOBELICS) in Accra, Ghana
2019 Department of Human Geography at Frankfurt University