Postgraduate scholarships
We are committed to giving you as many opportunities as possible to succeed. There are a number of funding opportunities available to students from both the UK and overseas.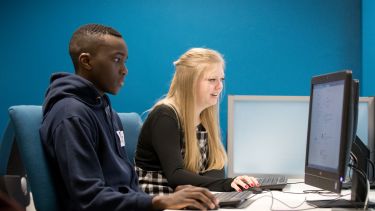 Department scholarships
We offer a number of scholarships opportunities specific to the School of Law.
---
International LLM scholarship
We are offering two International LLM Scholarships worth £4,000 towards tuition fees for two outstanding students. 
Eligibility
You must
be an overseas student for fee purposes
have an academic offer from us to study the full-time LLM (includes Sheffield LLM, LLM Corporate and Commercial Law and LLM International Law and Global Justice pathways)
have an application number
How to apply
You must complete the International LLM Scholarship application form, including a 2,000 word essay. The essay topic is 'Law alone cannot address all social problems. Discuss.' 
Deadline: Applications have now closed. Successful applicants will be notified before the end of July 2022.
---
University scholarships
The University offers a number of scholarship schemes for masters students.
International Merit Postgraduate Scholarship 2022
Worth 25% of the original tuition fee for a postgraduate taught programme starting in September 2022. The scholarships are available to all new international students who meet the eligibility criteria. 
International Postgraduate Taught Scholarship 2022
The University is offering the International Postgraduate Scholarship 2022 to international students joining the University from selected regions to study a taught masters programme in September 2022.
The scholarship is worth £2,000. No additional scholarship application is required, if you meet the eligibility and award criteria below the scholarship will be applied as a tuition fee discount.
---
Useful tools
Student funding calculator - give us a few details and we'll calculate how much money you could get towards your study and living costs, or suggest funding that you may be eligible for. 
Fee lookup tool - use our online calculator to find out how much your postgraduate course will cost.
Find a postgraduate course
A masters from Sheffield means in-depth knowledge, advanced skills and the confidence to achieve your ambitions.