Postgraduate scholarships
We are committed to giving you as many opportunities as possible to succeed. There are a number of funding opportunities available to students from both the UK and overseas.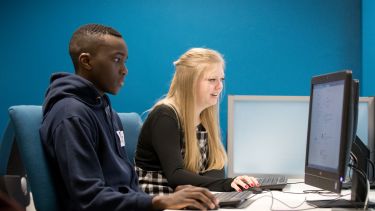 Department scholarships
We offer a number of scholarships opportunities specific to the School of Law.
---
International LLM scholarship
We are offering two International LLM Scholarships worth £4,000 towards tuition fees for two outstanding students. 
Eligibility
You must
be an overseas student for fee purposes
have an academic offer from us to study the full-time LLM (includes Sheffield LLM, LLM Corporate and Commercial Law and LLM International Law and Global Justice pathways)
have an application number
How to apply
You must complete the International LLM Scholarship application form, including a 2,000 word essay. The essay topic is 'Law alone cannot address all social problems. Discuss.' 
Deadline: Applications have now closed. Successful applicants will be notified before the end of July 2022.
---
University scholarships
The University offers a number of scholarship schemes for both home and international masters students.
Scholarships available for School of Law students
Our graduates can take advantage of a discount on tuition fees thanks to our Alumni Rewards scheme.
---
University Scholarships open to all levels of study
Sanctuary Scholarship
The University of Sheffield offers Sanctuary Scholarships for those who have sought refuge in the UK due to a conflict in their home country, or have another reason for their forced migration to the UK. Due to launch in early 2023.
Elite Sports Performance Scheme (ESPS)
The Elite Sports Performance Scheme (ESPS) aims to help elite level athletes at The University of Sheffield maintain their sporting success alongside their course. This scheme will open in early 2023.
---
Useful tools
Student funding calculator - give us a few details and we'll calculate how much money you could get towards your study and living costs, or suggest funding that you may be eligible for. 
Fee lookup tool - use our online calculator to find out how much your postgraduate course will cost.
Weekly online events
Attend an online event when it suits you, all year round, as an alternative to an open day.
Every Wednesday, Sheffield Live sessions cover different aspects of University life. You can also meet your department and learn more about studying your subject.