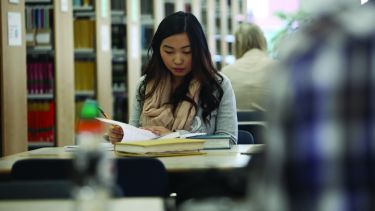 Members of the public are welcome to visit the Library for reference use of printed items and to use reading spaces. 
As an external reader, you can
Access Western Bank Library, The Health Sciences Library sites at the Royal Hallamshire Hospital during staffed hours
Consult the Library's print collections on a reference basis - thousands of books, journals and other resources
Discover materials using StarPlus
Explore our unique and original library collections
Services available
Guest WiFi (please ask at the Information Desk for details)/Eduroam access for SCONUL members (if your home institution uses it)
Self-service photocopiers/scanners
Onsite access to some e-journals - complete a registration form to use the dedicated Walk-in access PCs in Western Bank Library and the Health Sciences Library sites to view electronic journals where the publisher permits access, in addition to many open access journals.
If you have any enquiries, please contact the Virtual Advisory Help Service +44 114 222 7200, or visit Western Bank Library or the Health Sciences Library (Royal Hallamshire Hospital) during staffed hours.
A world top-100 university
We're a world top-100 university renowned for the excellence, impact and distinctiveness of our research-led learning and teaching.