White Rose Affiliated Research Students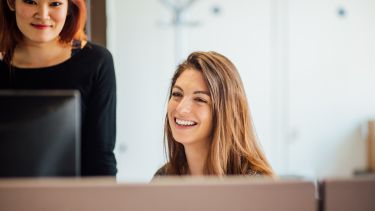 How to apply
Applications can be made online.
Postgraduate research students from the Universities of York and Leeds can become affiliated PGR members of the Library.
Postgraduate researchers from the University of Sheffield, University of Leeds and the University of York can apply to become White Rose Libraries members.
This scheme provides you with the same borrowing rights and access to our libraries as local postgraduate researchers.
If you are a Sheffield researcher please contact us to receive a letter of authorisation which you must show to the staff at York and/or Leeds along with your University ID to register as a White Rose Libraries member.
If you are a York or Leeds researcher, please contact your home library to receive the letter before applying below.
As a White Rose Affiliated research student you can
Access Western Bank Library and The Health Sciences Library sites (Royal Hallamshire Hospital and Northern General Hospital) during staffed hours
Access the Information Commons during staffed hours
Consult the Library's print collections - thousands of books, journals and other resources
Borrow up to 50 items at a time. Items will automatically renew unless someone else requests them
Discover materials using StarPlus
Request books and manage your Library Account through StarPlus
Explore our unique and original library collections
Services available
Guest WiFi (please ask at the Information Desk for details)/Eduroam access for SCONUL members (if your home institution uses it)
Self-service photocopiers/scanners
Onsite access to some e-journals - complete a registration form to use the dedicated Walk-in access PCs in Western Bank Library and the Health Sciences Library sites to view electronic journals where the publisher permits access, in addition to many open access journals
 
---
Contact us
If you have any enquiries, please contact the Virtual Advisory Help Service by phone on +44 114 222 7200, or visit Western Bank Library or the Health Sciences Library (Royal Hallamshire Hospital) during staffed service hours.
Find a PhD
Search for PhD opportunities at Sheffield and be part of our world-leading research.