A clinical lectureship offers academic and clinical training to those who have completed a higher degree and have documented satisfactory progress in specialist clinical training.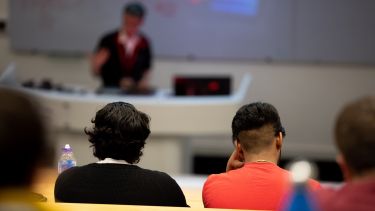 NIHR Clinical Lectureship in Cardiology - the advert for this post is now live until 25th September 2020. Please see our jobs page for full details.
Quick links: Recruitment to clinical lectureships for 2020
---
The academic component of the training period will include postdoctoral research and teaching career development with opportunities to develop an application for a postdoctoral training support (e.g. a clinician scientist award or a project grant). The end of the clinical lectureship is marked by the completion of clinical training and the attainment of a certificate of completion of training and by a period of further high-quality postdoctoral training.
What research is being carried out in Sheffield?
Details on current research can be found on departmental web pages. It is also worth reading the ACF pages for individual specialties, as these give more information on areas of clinical academic research. They also have contact information for the departmental academic leads who would be delighted to discuss your interests further.
Clinical lecturer pump priming fund
To enable new clinical lecturers to hit the ground running, we offer a competitive, reviewed pump priming scheme for CLs in their first year. Awards of up to £4000 are available to fund activities which will greatly increase the chances of successful follow-on funding, primarily for intermediate career development awards, and specifically from sources which will increase the likelihood of securing a tenured Senior CL post longer-term.
Who can apply for a clinical lectureship?
Individuals who have obtained a higher degree (PhD or MD) and achieved ST2 competencies.
How do I apply for a clinical lectureship?
Details of the available clinical lectureships for 2020-21 recruitment will be listed on the NIHR website. Sheffield posts can be found on the University's job site. Recruitment commences each year on 1st March and continues throughout the year.
Most of our posts are funded by NIHR but the University also funds an increasing number of locally funded posts with the same terms & conditions.
Want to know more? Our current clinical lecturers will be happy to discuss lectureships in Sheffield and their experiences. Contact:
Dr James Alix was an NIHR Clinical Lecturer in Neurophysiology and is now a Senior Clinical Lecturer in SiTRAN.
Dr Sally Thomas has been an NIHR CL in Haematology since 2016.
Dr Tom Darton started his NIHR Clinical Lectureship in Infectious Diseases in 2015 and is now a Florey Advanced Fellow.
Dr Charlotte Elder has held an NIHR Clinical Lectureship in Paediatrics since 2015 and is now a consultant and Senior Clinical Lecturer. 
Dr Elizabeth Walton has held an NIHR Clinical Lectureship in General Practice since 2016.
What next after a clinical lectureship?
A clinical lectureship runs for four years or until CCT, although individuals may obtain alternative funding (e.g. a clinician scientist scheme) prior to this. NIHR rules have changed to allow extensions of posts for a period beyond CCT, which will allow more flexibility in fitting academic work into clinical training.
At the end of a successful clinical lectureship an individual may apply for a senior clinical lectureship or an externally funded fellowship from a body such as the MRC or The Wellcome Trust.
---
Watch: Support for clinical lecturers at the University of Sheffield
---
Being able to combine clinical training with academic interests is not always easy - but in Sheffield it's been a great pleasure, and I would really recommend people who are aspiring to become clinical lecturers to apply for positions here in Sheffield.

Dr Peter Novodvorsky

Clinical Lecturer in Diabetes
---
Recruitment to clinical lectureships: 2020
If you are interested in the possibility of a clinical lectureship in Sheffield, you are invited to contact the appropriate department at the University or email one of our current clinical lecturers (higher up this page).
Clinical lectureships for 2020
Applications for all posts except General Practice/General Surgery are now closed. General Practice/General Surgery will be advertised in January 2021.
F1: Cardiology
F2: General Surgery/ Neurology/ Neurosurgery
F3: Obstetrics and Gynaecology/Paediatrics
Comp2: Neurology/Neurosurgery (NIHR theme: therapeutics or clinical pharmacology)

Neurological conditions such as stroke, dementia or Parkinson's disease (PD) are common and disabling disorders. At present we have very limited treatments and these conditions may be fatal or greatly reduce the patient's quality of life. Many neurological diseases have a major effect on the entire family and are very costly for society. Neuroscience Research in Sheffield is strongly focussed on reducing the burden of neurological diseases. The Clinical Lecturer (CL) in Neurology/Neurosurgery will have the chance to work with (clinician) scientists based at the excellently equipped Sheffield Institute for Translational Neuroscience (SITraN). Research at SITraN focusses on neurodegenerative disorders such as motor neuron disease (MND), dementia or PD. The CL will have a choice of theme-linked projects and be supported to build research to support an application for a senior research fellowship, a NIHR Advanced fellowship or a University of Sheffield senior academic post.

SITraN was awarded the Queen's Anniversary Prize in 2019 as a royal recognition for our neuroscience research. Achievements highlighted by the award include:

a new orthotic device for patients living with MND who suffer from muscle weakness in their neck;
ground-breaking clinical stem cell clinical trials for MS patients, research which has improved the life-expectancy and quality of life for those living with MND;
the discovery of a biomarker linked to the development of Alzheimer's Disease for the first time, which has the potential for earlier diagnosis and has sparked the development of new therapies;
drug discovery programmes to develop new treatments for Parkinson's Disease;
new gene therapy experimental medicine studies for MND which are showing promising early results.

Depending on their interests, the CL in Neurology/Neurosurgery will also have the opportunity to get involved in other areas of research. The University of Sheffield has become a leading centre for brain cancer (glioblastoma) research with particular focus on 3D models. There are also strong collaborations between the Dept of Neuroscience/STH Neuroscience Directorate and INSIGNEO (The University of Sheffield Institute for in-Silico Medicine). INSIGNEO has particular expertise in the use of biosensors to assess motor impairment and monitor disease progression. INSIGNEO-based technology is already applied to measure the progression of disease and provide objective readouts to assess the effect of treatments. Sheffield Neuroscience has a strong track record in developing and applying non-drug therapies such as the Head Up collar for MND.

The CL will benefit from the support of the National Institute for Health Research (NIHR) Sheffield Biomedical Research Centre (BRC). The Sheffield BRC is a research partnership between the University of Sheffield and Sheffield Teaching Hospitals NHS Foundation Trust, dedicated to improving the treatment and care of people living with chronic neurological disorders.

Comp3: General Practice/General Surgery (NIHR theme: older people and complex health needs)

Leads: Lynda Wyld

Collaborators: Janet Brown, Andrew Chantry, Illaria Bellantuono, Caroline Mitchell Host

Department: Oncology and Metabolism and the UoS HELSI Institute.

The study of cancer in an expanding population of older people with complex health needs is increasingly important. Most cancers are more common in older people. They are often found in patients with age-related multiple health problems (multimorbidity), including dementia, cardiac disease and stroke. These all affect how the patients and their cancer responds to treatment. The Clinical Lecturer (CL) will be a member of the new Sheffield Institute for Health Aging (HELSI), which draws together collaborators from many disciplines across the University of Sheffield (TUoS) to support research into aging. The CL will have a choice of theme-linked projects and be supported to build research to support an application for a senior research fellowship (eg YCR-Connect), a NIHR Advanced fellowship or a TUoS senior academic post.

TUoS has a strong track record in the care of older adults with cancer (oncology), with the surgical oncology programme led by Professor Wyld. The mainstay of cancer treatment is surgery. Multimorbidity has a big influence on the treatment selected and on the impact of surgery and how well the patient does. There is little guidance on choosing the best options. The Age Gap project has recruited over 3450 women over the age of 70 with early breast cancer and collected data on fitness, frailty and memory status to allow better prediction of the effects of treatment. We have permission to analyse patient tissue to let us explore a range of age and frailty tumour markers. We also have new trial opportunities to explore potential drug therapies to enhance frailty. Our strong links with the department of medical oncology and the academic general practitioners ensures all research has a multidisciplinary basis and supports integrated healthcare. Surgical training for the post will be primarily focused on breast cancer. The full range of experience is available at our excellent surgical units.

Older people with cancer and complex comorbidities often attend urgent care with cancer-related needs. A CL in General Practice (GP) would investigate how to respond more effectively to complex social, physical and mental health needs in patients with cancer and multimorbidity who arrive at Accident and Emergency and GP out of hours settings. New cancer care pathways are needed to deliver personalised multidisciplinary care with forward planning for high risk groups of patients with co-morbidities in need of individual support. Senior clinical academics and ScHARR-based social scientists, statisticians and health service researchers would support the CL to undertake 'mixed methods' research to develop and evaluate novel integrated person-centred care pathways. The overall aim would be to reduce the risk of unplanned urgent care for this vulnerable group of patients. Our network of collaborators across the UK will provide cross-institutional academic expertise and mentorship in this theme and collaborate in next stage research grant applications. Dr Mitchell and Professors Brown and Wyld will co-supervise a GP CL within HELSI. The CL will have a choice of local research-active and/or teaching practices to undertake clinical work.
Recruitment to clinical lectureships will start in March 2020
Please see the University of Sheffield jobs site for current posts and how to apply.
Please note that applications for Academic Clinical Lecturer posts (including NIHR Clinical Lecturer posts) require candidates to hold a current National Training Number (NTN). If a number is not held the candidate would need to clinically benchmark to be able to take up the post. Clinical benchmarking can be achieved through application for specialty training within the national recruitment window where the minimal appointable score must be achieved. Trainees are responsible for ensuring that their clinical application is submitted within the appropriate recruitment round to ensure that they are benchmarked before the date that the post needs to commence. For further information please visit: https://specialtytraining.hee.nhs.uk/Recruitment
For more information about the research undertaken in each specialty, see details in the academic clinical fellowships section.
Where posts are offered in more than one specialty, interviews are held in all the specialties and the post offered to the most successful candidate overall.
Formula posts allow the clinical lecturer to develop a project following their own interests and the strengths of the department.
Competition posts follow a theme specified by NIHR, and the research project will be developed in line with that, while still allowing the CL to develop their own interests within the theme.
Recruitment for 2020 CL posts will begin in March 2020 but academic leads welcome enquiries from prospective applicants. See ACF pages for contact details. Plain English summaries of NIHR CL themed posts will be available on the NIHR website.
As well as the Sheffield clinical lecturer pump priming grant, we encourage CLs to apply for one of the Academy of Medical Sciences starter grants. These grants provide up to £30,000 over 1-2 years for consumables, to support clinical lecturers in developing and strengthening their research careers. Sheffield CLs have been very successful in gaining these grants.
Sheffield clinical lecturers have also reported that mentoring from The Academy of Medical Sciences' Mentoring Scheme has proved very helpful. The scheme is available for free for NIHR or locally-funded NIHR badged clinical lecturers.
Current clinical lecturers are working in:

Cardiovascular Research Unit
Neuroscience, SITraN
Endocrinology
Reproductive & Developmental Medicine
Emergency Care
General surgery, with research in Surgical Oncology
Infectious Diseases
General Practice
Restorative Dentistry
Dental Public Health
Urology

Sheffield has recently recruited clinical lecturers in the following specialities:

General Surgery
Infectious Diseases
Cardiology
Medical Oncology
Neurology
Primary Medical Care
Clinical Radiology
Flagship institutes
The University's four flagship institutes bring together our key strengths to tackle global issues, turning interdisciplinary and translational research into real-world solutions.