2021 start
Philosophy
Department of Philosophy, Faculty of Arts and Humanities

Study the areas of philosophy that matter to you with this highly flexible course. You'll develop a deeper understanding of philosophy, with the freedom to explore the areas that most interest and inspire you.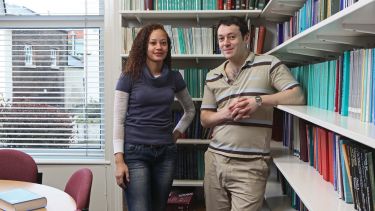 Course description
This general course explores key ideas in philosophy. You'll develop your philosophical knowledge and understanding to a higher level. We offer an extensive range of optional modules, allowing you to focus your studies towards a particular specialism or to explore the breadth of this hugely varied subject.
Our MA is designed to prepare students who wish to continue to a PhD, as many do. We also welcome anyone who just wants to learn more about philosophy, even if your first degree is in another subject. 
Modules
Core modules
Dissertation
Optional modules
Research seminars including:
Political Philosophy
Moral and Other Values
Mind and Language
Metaphysics and Epistemology
Cognitive Studies
There are also a range of lecture-based modules, including Feminism, Philosophy of Psychology, Plato's Symposium, Global Justice and Free Will and Religion.
The content of our courses is reviewed annually to make sure it's up-to-date and relevant. Individual modules are occasionally updated or withdrawn. This is in response to discoveries through our world-leading research; funding changes; professional accreditation requirements; student or employer feedback; outcomes of reviews; and variations in staff or student numbers. In the event of any change we'll consult and inform students in good time and take reasonable steps to minimise disruption. We are no longer offering unrestricted module choice. If your course included unrestricted modules, your department will provide a list of modules from their own and other subject areas that you can choose from.
Teaching
You'll learn through lectures, seminars and tutorials.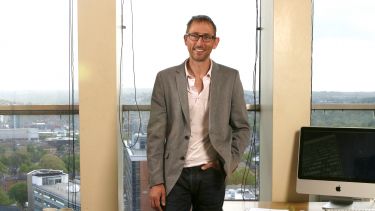 Dr Paul Faulkner
Research focus: Testimony and trust
Joined the department: 2001
Recent publications: What is Wrong With Lying?, Philosophy and Phenomenological Research, 2007, 75(3); The Moral Obligations of Trust, Philosophical Explorations online, first 2014; A Virtue Theory of Testimony, Proceedings of the Aristotelian Society, 2014, 114(2) Knowledge on Trust (OUP, 2011); (co-ed), The Philosophy of Trust (OUP, 2017).
In what ways does believing what someone says introduce problems of trust? Is there anything wrong with lying? Do knowledge and belief differ in the way they get transmitted across persons? In what ways do we need to invoke communities in order to explain the ways in which knowledge is social?
Assessment
You'll write a long essay for each module and a dissertation. If you're going on to a PhD you may choose to write a PhD proposal.
Duration
1 year full-time
2 years part-time
Student profile
Philosophy is challenging, it forces you to question your deep-seated beliefs and values. The great thing about philosophy is that it teaches you not what to think, but how to think.

Briana Toole

MA Philosophy
Fees and funding
If you qualify, you may be able to get financial support through the University's scholarships and fee waivers. 
You can apply for postgraduate study using our Postgraduate Online Application Form. It's a quick and easy process.
Any supervisors and research areas listed are indicative and may change before the start of the course.
Recognition of professional qualifications: from 1 January 2021, in order to have any UK professional qualifications recognised for work in an EU country across a number of regulated and other professions you need to apply to the host country for recognition. Read information from the UK government and the EU Regulated Professions Database.