2024 start
September
Landscape Management
Department of Landscape Architecture, Faculty of Social Sciences

Learn how to manage the world's amazing green spaces with our intensive, one-year course. This is the only management masters in the UK to be accredited by the Landscape Institute.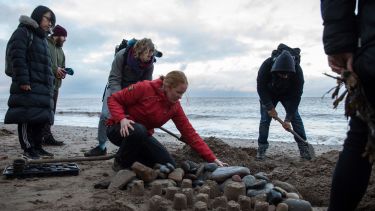 Course description
This is a one-year course that teaches you about effective management of both natural and designed landscapes. It embraces environmental, social, cultural and economic factors to optimise the management of many of our most iconic landscapes. You'll learn how to revitalise degraded, damaged or underused landscapes, while the Special Project and Dissertation allow you to explore topics of personal interest. 
The programme is designed to allow landscape architects to develop a specialism within management, or to introduce landscape management to other professionals within the land-based, geographical or ecology sectors. It can be taken through either a Landscape Institute-accredited or non-accredited route. 
Accreditation
This course has both an accredited and non-accredited route. The accredited route is accredited by Landscape Institute and the International Federation of Landscape Architects.
Modules
Core modules:
Landscape Research as Creative Practice

This module will introduce students to landscape research as a creative practice in order to address questions and challenges relating to current landscape practice, setting the stage and supporting preparation for further research through the Final Landscape Project in the Spring semester and, for MA students, through the Landscape Dissertation. Students will learn how to find sources of information, how to critically review and analyse this information and how to use and present the findings from this research. They will understand the relevance of research to their own project outputs and how research and evidence-based practice can underpin the planning, design and management of the landscape more generally. They will appreciate how research enables them to critically appraise a project and how they can inform, inspire and enrich their own work with the knowledge and insights gained from their research.

15 credits

Advanced Landscape Management - Managing for Change

This module offers options for students to understand specific management principles and guidelines based on the constraints and challenges of a specific real or hypothetical site, study area or type of environment. The emphasis will be on exploring social change, climate change and ecological change considering a variety of landscape scales, developments and spatial patterns. Responses should demonstrate an understanding of landscape management and how these might change or develop over time, showing sensitivity to the ecological, social and political dynamics currently at play. A specific study area and brief will be presented at the start of the module.

15 credits

Advanced Landscape Management - Stewardship

This module offers options for students to develop maintenance principles and a set of guidelines based on the constraints and challenges of a specific real project site. Students are encouraged to be innovative and experimental in their exploration of the stewardship of a specific site, in order to respond to the challenges presented by social change, climate change and environmental change with an emphasis on long term solutions and stewardship. Responses should demonstrate an understanding of practical processes and solutions taking into account the specificity of a wide range of landscapes, showing sensitivity to the ecological, social and political dynamics currently at play and anticipating how these might change in the future. A specific site and brief will be presented at the start of the module

15 credits

Advanced Landscape Research and Dissertation Preparation

This module will build on students' learning in 'Landscape Research as Creative Practice', undertaken in the Autumn semester. It will support students in the exploration of independent research topics in preparation for their dissertation, potentially aligned with and growing out of their Final Landscape Project, undertaken concurrently. The module will provide opportunities for students to identify their area of research, key literature and appropriate methods of inquiry including research ethics, and will prepare them to undertake original research over the summer through the Landscape Dissertation.

15 credits

Principles of Landscape Management

This module introduces students to the principles of landscape management. It has three key components not covered in other parts of the programme. Specifically, it 1. introduces students to the concept of management and the key components of managing both a team and landscape projects, 2. highlights the principles of urban ecology and habitat management, and 3. helps students interpret landform and function (via geographical information systems - GIS). The students deliver a project that integrates these three components - using GIS to assess and ecologically improve a set landscape.

15 credits

Final Landscape Management Project

The Final Landscape Management Project aims to develop students' readiness to enter the profession by completing a largely independent project from start to finish to professional standard. In this module Landscape Management students will be able to explore management issues in different existing locations with the aim of improving existing management practices. The final project aligns with a chosen focus put forth by department tutors and explored in the Autumn semester. It might concern interventions to improve the quality/functionality of the landscape through new management approaches or the investigation of a concept through literature to inform management approaches. Students develop a Management Brief, Management Plan or research report and Maintenance Plan.

30 credits

Landscape Research Dissertation

This module provides students studying for their MA in Landscape Architecture with the experience of undertaking research into an issue of significance to landscape architecture. It builds on two landscape research modules LSC61004 and LSC61005 and requires the investigation of a selected topic using appropriate research methods and the production of a 10-15,000 word dissertation. For certain topics a reduction in word length may be offset by the use of other media. Students receive tutorial support from an academic advisor.

60 credits
Core module for accredited route:
Professional Practice of Landscape Architecture

This module provides students with an introduction to elements of the landscape profession that they are required to understand in order to become practising landscape architects and, in time, Chartered Members of the Landscape Institute. Three broad subject areas are covered: Professional Practice, Landscape and Environmental Law, and Landscape Contracts. These will touch upon issues related to working as a professional landscape architect, relevant landscape and environmental law and contract law as it applies to the practice of landscape architecture and the nature, forms and use of contracts in the landscape profession.

15 credits
Core module for non-accredited route:
Communicating Landscape

This module expands students' grasp of discipline specific language with a greater emphasis on effective communication. This is achieved through the combination of advanced training in English Language with regular reading, analysis, and communication about Landscape projects and texts. Students are prepared to translate complex concepts and findings into more generally accessible language, explain these concepts to various audiences, and enhance their critical engagement with advanced scholarly work. The module is useful for international students who will benefit from a more proficient level of English language as well as for home students who wish to optimise their communicative, persuasive and rhetorical skills.

15 credits
The content of our courses is reviewed annually to make sure it's up-to-date and relevant. Individual modules are occasionally updated or withdrawn. This is in response to discoveries through our world-leading research; funding changes; professional accreditation requirements; student or employer feedback; outcomes of reviews; and variations in staff or student numbers. In the event of any change we'll consult and inform students in good time and take reasonable steps to minimise disruption.
Open days
An open day gives you the best opportunity to hear first-hand from our current students and staff about our courses. You'll find out what makes us special.
You may also be able to pre-book a department visit as part of a campus tour.Open days and campus tours
Duration
1 year full-time
2/3 years part-time
Teaching
Teaching takes place through lectures, seminars, workshops, tutorials, critical feedback sessions, site visits and practicals.
Teaching and learning take place in the studio and on site.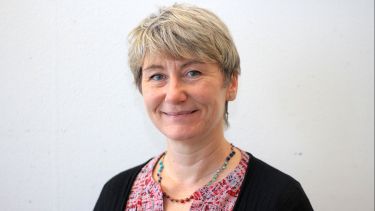 We're unique as a landscape department in that we can deliver the full breadth of landscape specialisms in-house through our team of internationally recognised academics. We complement this by working with landscape practices and our alumni, as professional landscape architects, to ensure our teaching is practice relevant and address current issues.
Senior University Teacher
Assessment
Assessment is by coursework assignments, dissertation, oral presentation and examination.
Your career
Our graduates go on to have varied and rewarding careers all around the world. We have alumni working in over 70 countries; both in the private sector, running their own companies and for public and voluntary organisations, helping to improve local communities.
Our alumni include those who have achieved the highest levels of recognition within the Landscape profession, including a former President of the Landscape Institute and President of the International Federation of Landscape Architects.
If you don't take up a career in landscape, you'll still be highly employable. By developing valuable transferable skills like graphic design, project management and communication, you'll be able to make a lasting and positive impact wherever your career takes you.
Department
Department of Landscape Architecture
Landscape architecture is about the design, planning and management of places that benefit people and nature. Landscape architects create spaces between buildings that are both inspirational and functional.
If you have a flair for creativity and a passion for improving the environment and people's lives, then landscape architecture could be for you.
You'll learn from experts who are involved in some of the most exciting landscape design work in the world today.
Sheffield is a dynamic city and an ideal place in which to study landscape architecture. Its changing face has been shaped by department-led initiatives like Grey to Green and Love Square, which give students the chance to be involved with live projects and see the difference landscape architecture can make.
Sheffield combines the urban with awe-inspiring views of the neighbouring Peak District, making it a rich learning and research environment.
Entry requirements
Minimum 2.2 undergraduate honours degree in a relevant subject such as agriculture, botany, environmental science, forestry, landscape, ecology or countryside management.
To register on the accredited route, you will also ideally have completed at least 9 months of work experience in the land-based, geographical or ecology sectors.
We may consider your application if you do not meet the standard academic requirements but alternatively have extensive and professional experience in the discipline.
Overall IELTS score of 6.5 with a minimum of 6.0 in each component, or equivalent.
You will be asked to submit an electronic portfolio to support your application.
Apply
You can apply now using our Postgraduate Online Application Form. It's a quick and easy process.
Any supervisors and research areas listed are indicative and may change before the start of the course.
Recognition of professional qualifications: from 1 January 2021, in order to have any UK professional qualifications recognised for work in an EU country across a number of regulated and other professions you need to apply to the host country for recognition. Read information from the UK government and the EU Regulated Professions Database.