Discover Arts and Humanities and Social Sciences
Arts & Humanities and Social Sciences covers a wide range of exciting and inspirational subjects that can help us make sense of our past, present and future; examine our histories, culture and society; and explore the nature of how the world around us works.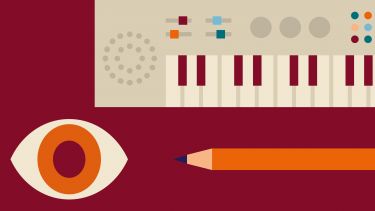 Participants will get a feel for what studying these subjects at the University is really like, gain an insight into future career and study options, and learn about university life from our current undergraduates.
If you are a creative thinker, interested in what makes us tick and fascinated by people and society, then Discover Arts & Humanities and Social Sciences is definitely for you.
Subjects and departments included in Arts & Humanities and Social Sciences:
Architecture
Applied and Quantitative Social Science
East Asian Studies
Economics
Education
English
Geography
History
Journalism Studies
Landscape
Languages
Management
Music
Politics
Philosophy and Religion
Sociological Studies
Urban Studies & Planning
---
Pathway structure
Year 12

Welcome Session - this is the chance for you and your parents and supporters to find out more about the pathway.
DASSH introduction day - meet and get to know fellow DASSH students, discover the campus, meet our ambassadors and find out about academic and student life.
Explore Arts & Humanities and Social Sciences subjects through lectures, workshops and online taster sessions.
Get information on all the degree courses on offer to see which suits you best.
Experience a three day residential summer school giving you a taste of life as a Sheffield student. Staying in student accommodation, you'll take part in academic sessions, sports and social activities.
Participate in revision and academic study skills workshops to help you with the transition to university.
Visit cultural destinations such as museums and theatres.

Year 13

UCAS Guidance and Personal Statement Support - we help you prepare a strong UCAS application, with a focus on your personal statement.
'A day in the Life' of a student in your preferred subjects.
Continue developing revision and academic study skills.
Visit cultural destinations with us such as museums and theatres.
Celebration Evening - You and your parents/supporters will be invited to the Discover Celebration evening, when students who have successfully completed both phases of DASSH receive certificates of achievement and get to celebrate their success with other Discover students across all the pathways.
Programme outcomes
Adjusted offers
Students who successfully complete the pathway will be eligible for a conditional offer for degrees at The University of Sheffield, subject to meeting prerequisits, with the exception of degrees in Medicine, Dentistry and Health.
To qualify for an adjusted offer for Medicine you must have completed the Discover Medicine pathway and to qualify for an adjusted offer in Dental Surgery you must have completed Discover Dental Professions.
If you wanted to take a 1 x year gap break before applying to The University of Sheffield, or need to resit A Levels to achieve a higher grade, the adjusted offer would be made available in the following year only.
---
Eligibility requirements
This pathway is for students who meet specific academic and widening access criteria from state schools within South Yorkshire and the surrounding region.
Academic criteria
A Level (or equivalent) requirements:
No specific subject requirements but should be studying a minimum of 3 A Levels or relevant equivalent and at least 2 should be on the University's acceptable subject list.
Please note: Psychology is not included on this pathway as it is included in Discover STEM.
GCSE requirements:
Min. 5 A*-B (or 9-6), plus a minimum of C (4) in English and Maths if not already included
Widening Access Criteria
Essential:
Meet academic criteria as per pathway
Meet at least one of the following:
Live in an area of Low Participation in Higher Education (measured by POLAR4 data)
Live in an area of high deprivation signalled by IMD Q1 & Q2
Looked After Child / Young Adult Carers
Have a declared a disability
In receipt of free school meals
Is experiencing estrangement
Other criteria considered where capacity permits or considered in combination with above criteria:
Students from ethnic/gender/socio-economic groups which are currently under-represented within HE*
Each application will be considered on a case-by-case basis. Any exceptional circumstances stated by the student and/or the school, such as family upheaval or disrupted schooling, will provide additional context to applications.
---
Contact us
Email: discoverartshumanitiesandsocialsciences@sheffield.ac.uk
Phone: 0114 222 1027 
Follow us on Instagram for an insight into our Post-16 Discover Programmes, our campus, and what it is like to be a Sheffield student.
Connect with us
Be the first to know about activities at the university as well as support that we can provide to you and your students.