Jess Heaney
Student Recruitment, Marketing and Admissions
Senior Recruitment Officer (Schools Liaison)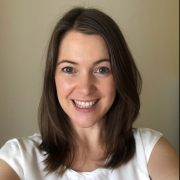 Profile

I have worked in student recruitment since graduating 10 years ago with a degree in History. I enjoyed university so much that I didn't want to leave after graduating, so a job where I'm able to support others through researching their university options is perfect for me. Choosing the right university for you, applying to university and making the transition from school to university can be a daunting process, but there's lots of support out there and I love being able to offer guidance to students, teachers and advisors when discussing next steps to education.

My role in the University of Sheffield Schools Liaison Team is to work predominantly with schools with cohorts of international students. I also support larger events such as UCAS fairs and university open days. I'm used to answering lots of questions about university and applying to university, in my role there's no such thing as a silly question!

When I'm not at work I enjoy getting outdoors as much as possible and making the most of my National Trust membership. I'm a keen baker which comes in handy when taking picnics on days out!