Economics at the University of Sheffield ranked top in the Russell Group for Student Satisfaction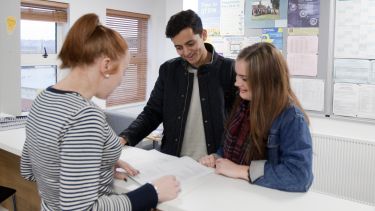 The Department of Economics has been ranked number one for student satisfaction in the Russell Group, according to the latest National Student Survey (NSS 2021). 
Despite the challenging year due to the Covid-19 pandemic, the overall satisfaction of students in the Department of Economics went up to 86 per cent. This is the highest of all the Russell Group and 12 percentage points above the national average. The Russell Group is the association of leading UK research intensive universities. 
When compared to other Russell Group universities the Department of Economics is also ranked top for academic support and for organisation and management, second for 'the teaching on my course' and third for learning opportunities.
Head of Department, Professor Steve McIntosh said: 
"This really is a fantastic achievement, and testament to everyone's hard work, in what has certainly been the most challenging of years. I know that it has been a very difficult year for our students too, as they have had to adapt the way that they engage with their studies. I am therefore really pleased to see these NSS results, which show that the vast majority of students have been satisfied with what we have done this year, and I appreciate the feedback they have provided that has helped us achieve this."
Director of Learning and Teaching, Dr Ian Gregory Smith said: 
"We have really focused over the last few years on building a strong community of students and academic staff. Due to the pandemic, we have adopted new teaching methods and implemented advances in teaching technologies. I'm delighted that our students have risen to the new challenges presented to them."
Graduates from the Department of Economics are well placed to enter a competitive jobs market. They're able to demonstrate a high degree of technical competence in economics as well as use their transferable skills such as data analysis and critical reflection. 
The overall satisfaction of students with their economics course has continued to improve over the last four years and the department has plans to continue to improve student satisfaction with a range of activity for the next academic year. 
Explore the University of Sheffield
Visit our central section for links to other department pages, video tours and further opportunities to chat to our students.