I feel I have achieved my goals in life
Network Design Engineer - Network Rail
BEng Electronics and Communications Engineering
Despite finding her Electronics and Communications degree challenging, Bhavini followed her passion for the Telecoms industry and recently landed her dream job at Network Rail. Read more about her experiences here.
Why did you choose to study the field of Electronic and Electrical Engineering?  
"I chose to study Electronic and Electrical Engineering as I had a passion for Telecommunications and Electronics, enrolling into Sheffield University allowed me to develop and build a foundation of knowledge and transferrable skills relating to these areas."
 Why did you choose Sheffield?
"I chose University of Sheffield, as it has a good reputation academically and the structure of the programs allowed me to gain knowledge in other parts of engineering. I found that not all universities were providing such a course and that's what attracted me to this university."
Did your background affect your student journey with EEE?  
"Yes, this was the case, I was not prepared or realised what the course fully entailed, I just followed my interest area and passion for telecommunications.  I never had the same level of understanding like most other students on the courses as they had the relevant  A-Levels, or other qualifications and knowledge in the relevant subjects, but this never stopped me to develop or pursue what I wanted to gain at my time at Sheffield University."
 What challenges did you face during your time with us and how did you overcome these? 
"I faced numerous challenges in my time at the university such as repeating some of my years with some topics, so it took me longer to achieve a degree than a standard 3 year course, also longer than other students,  but I was so determined and motivated to achieve a degree I overcame this challenge by working harder to gain it." 
What are you most proud of achieving whilst at University?
"After the hard work I put in I was simply happy to walk away from the university with a Degree and the good rapports I made with other students and lecturers."
 What was your career path to Network Rail?
"Finding work after the degree was challenging, I filled out many applications for jobs but also visited companies where I spoke to management staff.  I went to one of the Network Rail maintenance units, to speak and introduce myself, from there the manager gave me the opportunity to start a role in the maintenance depot. Here I have had many different roles where I developed my understanding and gained valuable transferrable skills to make a better railway."
What is your role in Network Rail?  Describe some of your responsibilities. 
"I have just been appointed to a Network Design Engineer in the telecoms area of the organisation where my responsibilities include designing network connections for small and large enterprises, configuring and upgrading networking hardware devices.  This is where I have always wanted to work, and I feel I have final achieved all my goals I set in life."
 What do you enjoy most about your job and why?
"I enjoy the area that I work in as I have passion for telecoms and it gives me the opportunity to learn and develop in forthcoming technologies that is evolving which are used today on the national railway infrastructure."
 Were you/are you able to apply any learnings from your degree to your job?
"I was one day told that I would never use some of the things I learnt, however this was not the case. I applied some of the techniques taught in the University to carry out daily design tasks related to my previous role as an Assistant Protection and Control Design Engineer."
 What advice would you give to students considering studying at EEE?
"I would advise students to consider studying EEE as they have many interesting projects and learning programs that an individual can get involved in and learn from. The university has very good lecturers that encourage learning and development while you are there."
Top 10 in the UK
We're in the top 10 UK Electronic and Electrical Engineering Departments (The World University Rankings 2020).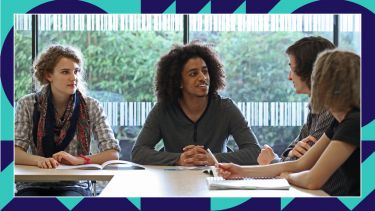 Open days
Find a home for your ambition. A Russell Group University. Discover what's possible at our next undergraduate open day.