I've been able to work on some big projects, including the new Google office at London King's Cross
Department: Civil & Structural Engineering
Adrien is undertaking the MEng in Civil and Structural Engineering with Year In Industry and has completed 3 years before undertaking a year on placement with AKT, a London based firm of structural and civil engineering consultants. Whilst working at AKT, Adrien worked on projects such as design aspects for a new Google office at London King's Cross.

Why did you decide to do a year in industry?
I wanted to gain some real insights into a career in civil and structural engineering, and a full year placement would enable me to gain experience and provide an opportunity to build professional relationships. It also gave me extra time to plan and explore my subject for my Masters dissertation.
How did you find your year in industry opportunity?
At the Engineering placement fair
Tell us about project(s) which you have been most involved with whilst on year in industry?
I've been involved with the new Google office at Kings Cross.  I was responsible for several design and construction aspects of the project, as well as verifying documents before they went off for issue and construction.
What do you like about the company you have done your year in industry with?
The people who work at AKT are fantastic. They are great folk to learn from and also know how to enjoy themselves! AKT works on some really interesting projects, and it was great being able to participate on and contribute to exciting projects.
What has been the most challenging aspect to undertake a year in industry?
Getting to grips with the realities of the industry, and understanding that the industry can be quite conservative on how things get done was a bit of an eye-opener for me. For example, some procedures are followed when others might be better simply because it was customary to do so in the past.
What has been your favourite part of completing a year in industry?
Working with the people at AKT, learning things that can never be taught in a university lecture room, and being able to better ascertain if this is something I want to do in the future. I also came to really appreciate life at University. It made me look forward to returning to study and determined to make the most of my final year.
Which part of your degree has helped you with undertaking a year in industry the most?
Certain modules have really helped me, specifically the mechanical modules during all three years of the bachelor.
What do you hope to do after you graduate?
I plan to return to the engineering industry, ideally at AKT where I worked.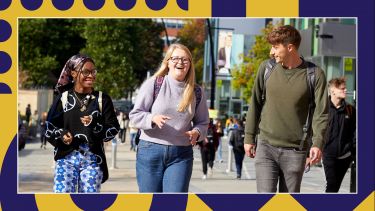 Advance Register for Clearing
We have places on our undergraduate courses this autumn. If you've already got your results you can apply now, or if you're still waiting for results get your name on the list by advance registering.