New Visiting Professor of Environmental Science appointed to GPRG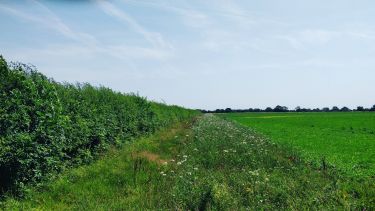 Owen is an international expert in the field of agricultural engineering and environmental science focused on the mitigation and management of impacts of agricultural practices on land, water and climate systems.
He is at the forefront in characterising the source, fate, attenuation and transformation of nutrients, including time lags along the transfer continuum as well as developing innovative sustainable management and technology solutions for farming enterprises and professional bodies in Ireland.
Owen's other research interests include characterisation of nutrient losses from organic fertilisers (biosolids, slurry, dairy soiled water) spread to grasslands and chemical amendment of such fertilisers to minimise nutrient and greenhouse gas releases to the environment.
This appointment follows several years of highly productive research collaboration between Teagasc and GPRG, including joint publications, supervision of a research fellowship, and most recently partnership in the H2020 Marie Skłodowska-Curie Innovative Training Network ("Inspiration"), on the theme of of managing soil and groundwater impacts from agriculture.
It provides an exciting platform to jointly develop the research undertaken by both Teagasc and GPRG in the field of sustainable agriculture and mitigation of environmental impacts from intensive farming practices.
A world top-100 university
We're a world top-100 university renowned for the excellence, impact and distinctiveness of our research-led learning and teaching.