Inequality and Intersectionality
This workstream will focus on intersectional inequalities in healthy ageing and multimorbidity.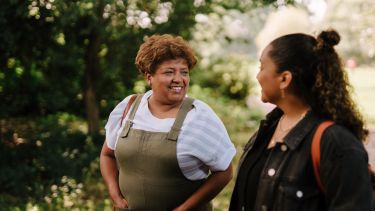 This workstream will focus on intersectional inequalities in healthy ageing and multimorbidity. We know that social determinants of health are chiefly responsible for variation in health outcomes, and inequalities pattern exposure to these determinants over the life course.
Taking an intersectional perspective in recognition that inequalities are multi-dimensional, this work package will interrogate the policies and interventions we can design to address inequalities in healthy ageing and multimorbidity. It will be explicitly interdisciplinary, aiming to generate collaborations across social science, public health, medicine and beyond.
A number of specific activities are planned to meet this overall aim:
Applying for large-scale grants and PhD studentships.
Developing a position paper on the topic of the workstream, with interdisciplinary input from its members.
Holding interdisciplinary workshops and training events to strengthen capacity  and to support ECRs.
Seeking internal and external funds for methods development, external exchange visits, targeting health policy opportunities, accessing datasets and other pump priming activities.
Supporting fellowship applications.
Working collaboratively with Sheffield City Council, specifically on translational research.
We are also seeking the involvement of non-academic partners and collaborators.  As a starting point we will actively engage with Strategic Housing and Regeneration, Sheffield City Council, which coordinates the Older Persons Independent living (OPIL) Schemes in Sheffield.  
This workstream would involve mixed methods, reflecting the diversity of approaches taken within intersectionality research.
The team has expertise in advanced quantitative approaches to intersectionality, helping to develop the so-called MAIHDA approach. We will also actively seek involvement from those who work on qualitative, participatory and creative methods.
In particular, a core tenet of intersectionality is the use of co-production in the research process, to try to ensure a more equitable power dynamic.
Dan Holman (Sociological Studies, co-leader)
Meesha Warmington (School of Education, co-leader)
Liddy Goyder (School of Health and Related Research)
Sarah Salway (Sociological Studies)
Andrew Bell (Sheffield Methods Institute)
Parveen Ali (Health Sciences)
The Chronic disease and healthy ageing at the intersections: social locations, biomarkers, and health practices Project funded by the Economic and Social Research Council  applies intersectionality theory to understand diverse inequalities in later life health and illness, especially chronic diseases, and factors across the life course that shape these inequalities.
Specifically, the project is exploring how different forms of inequality, such as those related to age, gender, ethnicity and socioeconomic position interact over the life course to lead to diverse differences in later life health. The project is based at the University of Sheffield with Dr Dan Holman as the Principal Investigator. More details about the project can be accessed here: http://intersectionalhealth.org