Within IT Services we have collaboratively chosen four values that are important to each of us and which we embody in our day to day work.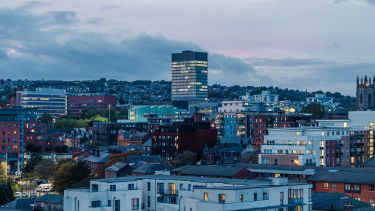 These values sit alongside the shared University Values that guide all staff and students.
---
We enable
We deliver products and services that enable the University to meet its aims and objectives
We put the customer at the centre of everything we do, providing an excellent customer experience
We listen and communicate effectively and proactively with each other, our stakeholders and our customers
We are trusted
We work in an open, high trust environment. We are not afraid to make mistakes - we understand them quickly and learn fast from them
We are empowered in our teams to make decisions in partnerships with customers and stakeholders
We take responsibility for and pride in our work, and hold ourselves and each other accountable
We are always learning
We work in high performing teams - embedding coaching, mentoring, learning and skills development in everything we do
We are flexible, self aware and adapt well to change
We understand how we can develop and support each other to take opportunities as they arise
We are inclusive
We treat each other with respect regardless of background or characteristics
We believe that diverse groups develop better products and serve our customers better
By working by and following these values, we will be best placed to meet and achieve the objectives set in our departmental Vision and Strategy.