Library blog: Paper Mills, Profits and Perverse Incentives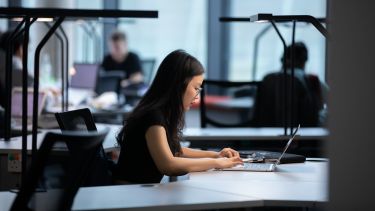 Anyone that uses scholarly journals in their research is likely to have come across withdrawal notices, and these are increasing by the day. But not all withdrawals are equal. Retraction Watch has recently reported on mass withdrawals by Elsevier and PLOS One due to shoddy or manipulated peer review, and by the Institute of Physics after an investigation "indicated that some papers may have been created, manipulated, and/or sold by a commercial entity". 
In September 2022, Wiley reported the withdrawal of 511 papers across 16  journals after the Hindawi Research Integrity Team "identified irregularities in the peer review process in a small number of journals by leveraging new analytical capabilities underlying the reviewer activity database". The Wiley statement goes on to talk about the need for cooperation and collaboration across the industry to protect integrity and trust in scholarly publishing.
This thought is echoed in a recent report from the Committee on Publication Ethics (COPE) and the International Association of Science, Technical and Medical Publishers (STM), a report that is worth delving into. It addresses the growing trend of fake authorship and fake research papers and focuses on 'paper mills'. A paper mill in this context is an enterprise (usually commercial) that submits manufactured papers to journals on behalf of researchers. Once a paper is accepted by a journal, the paper mill will sell authorship to researchers who want to add a publication to their record.
One might consider that paper mills are the, possibly inevitable, offspring of outsourced journal writing and laissez-faire capitalism. The papers submitted are fraudulent but numerous. Many may get rejected but as long as some get through the paper mill can make a profit selling seats on the accepted papers. It is in effect a numbers game and one in which the simple profit equation is minimising input costs and maximising sales price. There is a similar business model in citation mills and business is booming.
The COPE/STM report makes some sensible recommendations including; investing in tools and systems to detect potential paper mill manuscripts at submission, awareness raising amongst academic colleagues and improving the retraction process. The authors are also at pains to point out that real change cannot be achieved without changing the incentives for researchers 'so that they no longer feel it necessary to use services that will give quick but fake publication'. On this we can probably all agree, but as has been noted by Parker et al. (2022) these perverse incentives are part of the existing system:
"Systemic drivers of research fraud have been identified, including publication imperatives for academic achievement, academic incentives, research culture and environment..[ ].." p.1
To change the system, and address the worrying trends in fraudulent publications, universities, researchers and librarians need to work with the publishing industry, and a first step is to talk openly about the issues and challenges. As part of this process, we're reaching out to editors and members of editorial boards here at the University of Sheffield. Are you aware of your publisher's retraction policy? Is your publisher sharing data about retractions? Have these issues had an impact on you and your colleagues? We'd like to know more. 
Contact Gavin Boyce (Head of Faculty & Research Partnership in the Library) or Maria Mawson (Faculty Librarian for Social Sciences).
Reference
Parker et. al. (2022). Experts identified warning signs of fraudulent research: a qualitative study to inform a screening tool. Journal of Clinical Epidemiology 151 1-17
Further reading:
Abalkina A. (2022) Publication and collaboration anomalies in academic papers originating from a paper mill: evidence from a Russia-based paper mill. 
Albakina A. Bishop V.M. (2021) Paper mills: a novel form of publishing malpractice affecting psychology. 
Cabanac C..& Labbé C. (2021) Prevalence of nonsensical algorithmically generated papers in the scientific literature.
Flagship institutes
The University's four flagship institutes bring together our key strengths to tackle global issues, turning interdisciplinary and translational research into real-world solutions.