Open Research Prize 2023 - Winners announced
The winners of the University of Sheffield's Open Research Prize 2023 have now been announced. Many congratulations to all our prizewinners!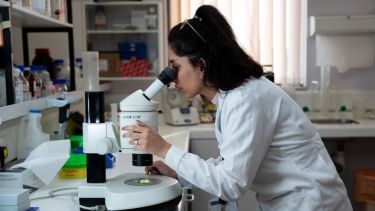 Off
Open Research practices make the processes and outputs of research transparent and freely accessible whenever possible, and are crucial to ensuring the integrity and reliability of research. Open research also supports impact activities and allows the wider public to benefit from research as fully as possible.
The Open Research Prize was introduced in order to recognise and celebrate the excellent work University of Sheffield researchers are doing to make their research discoverable and reusable by a wider audience.
Researchers at the University of Sheffield were invited to submit a short case study describing how they have engaged with open research, the challenges they have faced and the impact of their work. Submissions were evaluated by a cross-Faculty panel chaired by Professor John Flint, the University's Deputy Vice-President for Research.
Two individual first prizes of £500 - in a staff category and a PGR category - were awarded, as was a team first prize of £1000 and five individual runner up prizes of £200. 
A large number of high-quality applications were received from researchers and research-related colleagues in a range of departments and Faculties. The following prizes were awarded:
Individual First Prize (staff): Dr Harry Wright, Department of Chemistry - Developing a free and open source low-cost alternative for measuring polyurethane foam reaction kinetics
Individual First Prize (PGR): Shuangke Jiang, Department of Psychology - Preregistration, sharing materials, and conducting replication studies in Psychology
Team First Prize: Dr Alice Pyne and the TopoStats team (Joseph Beton, Thomas Catley, Xinyue Chen, Mingxue Du, Tobi Firth, Max Gamill, Libby Holmes, Robert Moorehead, Alice Pyne, Eddie Rollins, Neil Shephard, Bob Turner, Billie Ward, Sylvia Whittle, Laura Wiggins) - Developing open source software aligned with the FAIR4RS principles: The TopoStats project
Runner up prizes (in alphabetical order):
Dr Amber Copeland (Department of Psychology) - The development of a novel decision-making task in addiction research 
Dr Alicia Forsberg (Department of Psychology) - Applying open research practices within the field of cognitive developmental psychology
Ana Méndez de Andés (School of Architecture) - Using the Open Science Framework to share research data and contextual materials for a study on urban commons
Sina Tabakhi (Department of Computer Science) - Developing a FAIR-compliant open-source feature selection tool: UniFeat
Andy Tattersall (School of Health and Related Research) - Conducting research into the prevalence of Wikipedia citation of open access sources
Case studies from all of the winners and runners-up can be found on the Open Research Case Studies webpage. We will also be showcasing some of the prizewinners and runners up at the OpenFest Sheffield Showcase on 6th September 2023.
Professor John Flint commented: "I would like to congratulate this year's Open Research Prize winners and to thank them for pioneering innovative and best practice across disciplines, approaches and career stages. Open research is a vital pillar in our aim of creating an excellent research culture and environment, and their work is an inspiring example of how such excellence may be achieved. I would also like to thank all those who organised, supported and applied to the prize scheme." 
Anna Clements, Director of Library Services and University Librarian, added: "The University Library is delighted to see the growing popularity of the prize, launched in 2021, and supporting and showcasing even more examples of best practice in open research here in Sheffield with the help of the University's Research England Research Culture funding."
More information about the University of Sheffield's commitment to supporting and encouraging the use of open research practices can be found in the University's Statement on Open Research.
Flagship institutes
The University's four flagship institutes bring together our key strengths to tackle global issues, turning interdisciplinary and translational research into real-world solutions.