Whether you're a member of academic staff or a research student, the Library supports you throughout your research career. We help our researchers find answers to the questions that affect us all.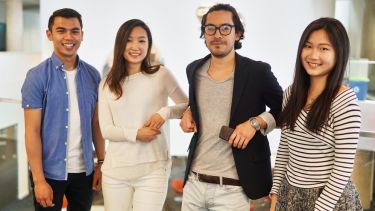 Off
Achieve your research goals
As one of the UK's leading research libraries, we enable world-class research.
We work across the University to provide resources, systems, and support to help our researchers to achieve their best results.
We set high standards in supporting some of the brightest minds from all over the world in the creation and dissemination of high quality, world-changing research.
Our team of experts are always on-hand to provide continued support to researchers in all areas of open access, research data management, and help with growing your profile as a renowned expert at the forefront of your field.
---
What we offer
Dedicated research support staff will provide expert guidance and training, supporting you throughout the research lifecycle
Access to the world's research, through an expansive range of digital and print resources, including online journals and discovery tools such as Scopus and Web of Science, as well as Special Collections and archives
Use StarPlus, via MUSE, to explore what's available to you as a Sheffield researcher
Support to achieve excellence in research data management, facilitating open research and enhancing your research efficiency
Expert help with publishing and sharing research – including copyright advice and all aspects of open access 
Support every step of the way to help you grow your profile as a researcher
Access to research metrics services to help you to understand and maximise research impact
From In-depth information skills training and support to managing references, access to workshops, online guidance, webinars and advice to help you to develop your research expertise
Specialist support and doctoral development programme to develop the research skills of our PhD researchers
---
Contact Us
If you have any questions about our services, please contact us using one of the following email addresses:
Open Access enquiries: OAEnquiries@sheffield.ac.uk
Research Data Management Enquiries: rdm@sheffield.ac.uk
Copyright and licensing enquiries: copyright@sheffield.ac.uk
Flagship institutes
The University's four flagship institutes bring together our key strengths to tackle global issues, turning interdisciplinary and translational research into real-world solutions.